'Jump Street' directors are rebooting 'The Greatest American Hero'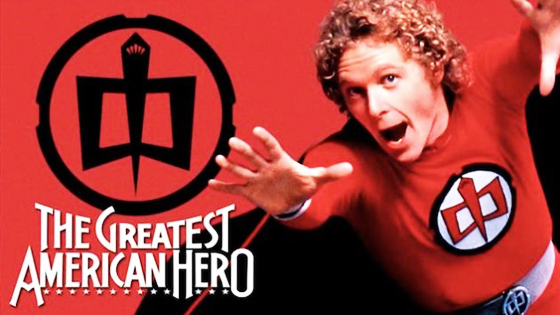 Most of the articles covering this story are going with "LEGO Movie directors" in their headline. But I ain't! I'm talking about the fucking Jump Street directors. Which, uh, are the same people. Chris Miller and Phil Lord. The two talented fuckers are once again teaming up, and this time they're tackling The Greatest American Hero.
Believe it or not, the classic superhero dramedy The Greatest American Hero may be coming back to television, and we're thrilled to see who is on board. The Lego Movie directors and Clone High creators Phil Lord and Chris Miller are shepherding the reboot.

Deadline is reporting that Lord and Miller will be guiding and executive producing a new Greatest American Hero series for Fox. Here's how Deadline describes this incarnation, which at this point sounds similar to the original:

Written/exec produced by Rodney Rothman and produced by 20th TV, the new Greatest American Hero will chronicle inner-city teacher Isaac's adventures after his discovery of a superhero suit which gives him superhuman abilities. Unfortunately for Isaac, he hates wearing the suit, and has to learn how to use its powers by trial and error because he quickly misplaces the suit's instructions. He also has to deal with a government handler who has very different objectives than him and struggles as to whether he should use his newfound gifts to help others or just himself.
I don't know a fucking lick about The Greatest American Hero. But I do know that at this point in their game, it is unwise to doubt Miller and Lord. So have at it boys, whatever "it" happens to be.