Joaquin Phoenix totally close to being named 'Doctor Strange'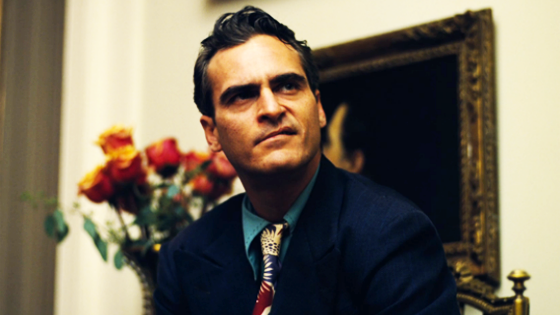 It appears that Joaquin Phoenix is going to continue keeping it strange. Doctor Strange!, that is! (I HATE MYSELF AND MY WRITING.) Some time ago this summer (depending when/where you exist within the space-time continuum) it was announced that Phoenix was going to be nabbing the role of Marvel's Mystic. Then! Silence. Murmurs. Now! Confirmation.
Collider reports that three-time Oscar nominee Joaquin Phoenix is currently in final negotiations to star in Marvel Studios' "Doctor Strange" film. Phoenix was rumored to be in negotiations for the role as recently as July, but this is the first report of a deal getting to the final stages for the starring role of the upcoming Marvel film. His previous credits include "Gladiator," "Walk the Line," "Her," "The Master" and more — he was also approached by Warner Bros. to play Lex Luthor in "Batman V Superman: Dawn of Justice."

The character was teased as recently as "Captain America: The Winter Soldier," when Agent Jasper Sitwell called out "Stephen Strange" as one of the people of interest that Hydra might target to preemptively strike out at. When discussing the call-out with CBR News in April, Marvel Studios head Kevin Feige clarified it was to confirm Doctor Strange definitely exists in the Marvel Cinematic Universe.

"We're definitely working very hard on trying to figure that out and get the right team in place on that," Feige said. "His mention was less about, 'We're going to announce it soon, let's put it out there!' and more about, 'No, he's definitely in the MCU.'"
I can fucking dig it, I can fucking dig it *and* some.