Weekend Open Bar: 5ive Years In A Lifetime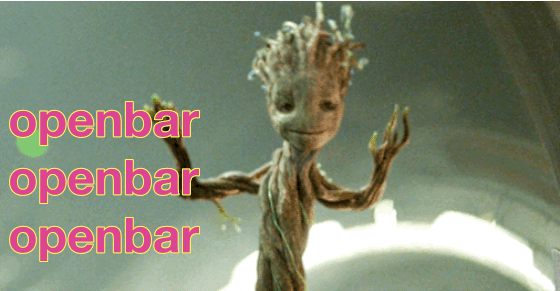 It's Friday! Friday! Friday! Which is probably less exciting to me. Being on semester break. Funny thing about weekends when you're unemployed. They don't quite mean so much, except you get to hang out with all your working friends. But none the less! Fun shall be had. By me. Food shall be consumed. By me. And I'm going to frequent this goddamn insane column, Weekend Open Bar.
The joint where we all gather in this Shit-Hole Space-Ship like it is the last refuge for positive pop culture insanity on the NetterWebs. The premise of this here WOB is simple: share your drunken ramblings, weekend plans, animated gifs, profane heretical philosophies, or comments about how hot Jason Momoa is. Pretty much anything that doesn't violate our one code: don't be a douche intentionally.
Speaking of this Shit-Hole Space-Ship & The Weekend. Tomorrow OL turns five. Fucking five. And while we haven't lit the world aflame, I do feel we've carved out a comforting bastion for people to come and enjoy the various arts and farts we love. A small, but decent-looking, and well-intentioned community.
Here's to another five years.