Wut? Sam Raimi writing 'Evil Dead' TV series. Starring Bruce Campbell.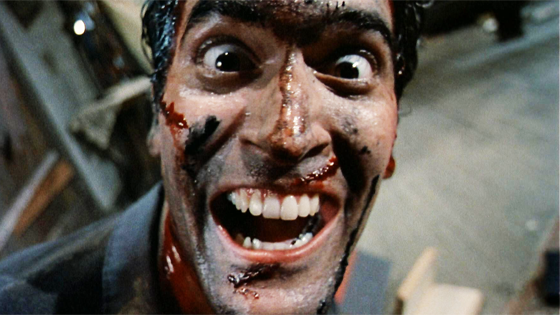 Sam Raimi is writing an Evil Dead TV series? Starring Bruce Campbell? This motherfucker isn't just out of right field. It crash landed into right field from Alpha Centauri.
Sam Raimi's Evil Dead series could be coming to TV. In a surprise appearance at San Diego Comic Con, Raimi announced that he and his brother Ivan are writing a show based on the franchise, and that it will star Bruce Campbell. We know pretty much nothing else, but it's extremely exciting news. In addition to the original trilogy of films, a remake of The Evil Dead was released in 2013, but it wasn't directed by Raimi and didn't star Bruce Campbell.