Dan Mora's WONDER WOMAN rides a gnarly motorcycle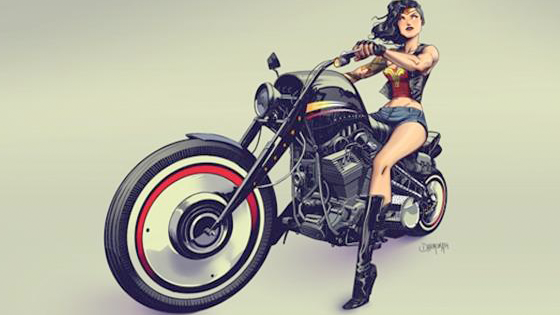 Fuck the Batmobile, give me Wonder Woman riding high on a chopper. That's what they'e called, right? Choppers. All peeling out, riding or dying. Maybe lasso a motherfucker while bombing down the streets of Metropolis at one-hundred miles per hour.
Hit the jump for the awesome depiction.
Wonder Woman has ditched her jet in favor of a motorcycle in this beautiful artwork by Dan Mora. He's given her a monster of a bike and even added an arm tattoo and a little biker style with the skirt and vest. I can definitely see Wonder Woman trying this look on for size.