'FANTASTIC FOUR' Movie News: Dr. Doom a woman? Emmy Rossum is Sue Storm?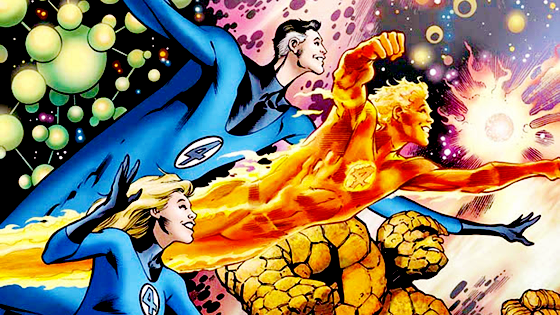 Here's a steaming batch of Fantastic Four rumors. Emmy Rossum is in the running for Sue Storm. Excellent.  Not only that, but there is another potential female lead in the mix. That of Dr. Doom. Oh the haters are already palpable, but I'm fine with it. Mix up the stagnant mythos I've had jammed down my gullet.
There has been a lot of chatter around Fox's reboot of "Fantastic Four" but little in the way of actual concrete information, but that hasn't stopped things from getting ridiculous. We're now at a moment when certain websites reach out to director Josh Trank to essentially confirm his denials about supposedly leaked plot points. It would seem that a certain core audience totally doesn't want spoilers but kind of wants them too. Anyway, we digress… The point is that testing is underway for the movie that is due in theaters next year, with another name surfacing and yet another rumor about what changes may happen to the canon.

THR reports that "Shameless" star Emmy Rossum is among those in the mix for Sue Storm (played by Jessica Alba in the most recent film iterations), joining the previously reported batch of names that has included at various times Saoirse Ronan (who is no longer in the running), Kate Mara and Margot Robbie. Meanwhile, Brit actor Christian Cooke (who you may have seen on the shortlived Starz series "Magic City") is also testing for the part of Benjamin Grimm. So, where's the exciting stuff?

How about this: the trade also says that Dr. Doom will be back (again) as the villain, and Fox is looking for a big name. But moreover, they are not opposed to a woman playing the part. To the message boards and comments section! Frankly, we're all for shaking up tradition and we hope Trank is able to have his way with this. But we'll see how it all comes together on June 19, 2015.