GEOFF JOHNS + JOHN ROMITA JR. = next 'SUPERMAN' creative team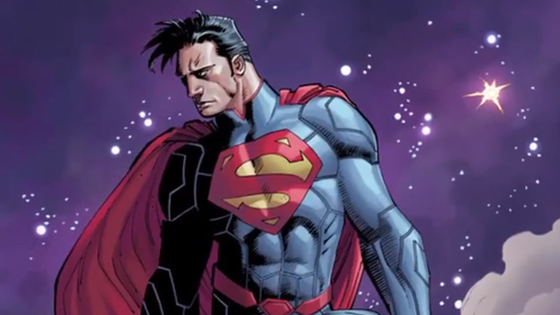 It's been rumored! Announced! Confirmed. John Romita Jr. and Geoff Johns will be the creative team on Superman. This does absolutely nothing for me, and in fact the presence of Johns' means I'm actively disinterested. Does this mean I'll skip their debut issue? Of course not. Well played, DC. You clever fuckers.
Following early rumors of Geoff Johns and John Romita Jr. taking over "Superman," DC has confirmed via its DC All Access web series that the duo will indeed be the next "Superman" creative team — but they're not the only creators involved with "Superman." Legendary "Daredevil" and "The Dark Knight Returns" artist Klaus Janson will also join the series as inker, reuniting with Romita Jr. for the first time since the duo worked together on "The Avengers." In addition, Janson will take on other penciling, writing and variant cover work for DC. "Superman" marks a surprising departure for Romita Jr., who is best known for his longstanding relationship with Marvel, with a body of work that includes "The Avengers," "Amazing Spider-Man," "The Incredible Hulk," "Thor" and more.

"We're taking over the 'Superman' monthly comic book this summer," Johns said in the All Access segment. "We've been talking about Superman for quite a while and it's going to be a blast."

"This is going to be very interesting," said Romita Jr. "I'm actually a little intimidated, seeing all the artists that have done his image before. This is not an easy thing to sail smoothly through."

"I share your nervousness, but I also have confidence," Johns responded. "I'm really excited about the pair-up."

The new creative team will presumably take over from current writer Scott Lobdell, who started with the title's zero issue in October 2012. Lobdell has had the longest run on "Superman" in the New 52, currently slated to write the title through April's "Superman" #30.

[CBR]
What about you folks? Interested?