'CAPTAIN AMERICA: THE WINTER SOLDIER' Super Bowl Teaser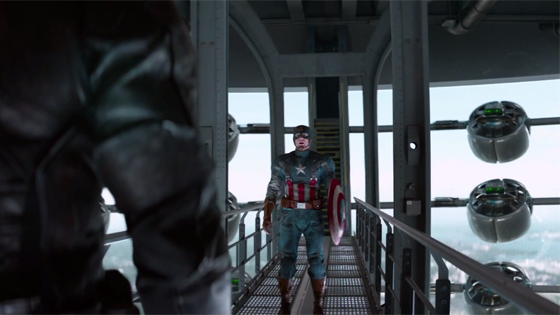 Another teaser for a Super Bowl trailer has dropped. Go figure! A teaser for a trailer. Go figure! It's for a comic book movie. Needless snark aside may I just say — oh god I have an erection. An erection for fighting sleeper agent threats, dudes with flying backpacks, Chris Evans, and more.
Hit the jump for the teaser trailer…teaser.