Watch: MICHAEL BAY PRETTY MUCH MELTS DOWN at Samsung CES event. Solidarity, brah.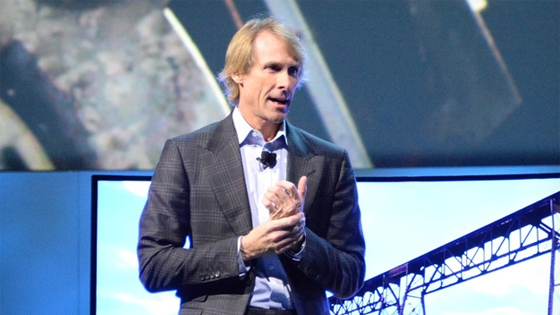 Michael Bay is a compatriot to bros everywhere. Fans of rotating cameras, 'splosions, and vascularity. So while it's pretty amazing watching his meltdown from Samsung's CES event, I also want to offer a fist bump. I'm with you, Michael. From bro to bro. Just uh…you know. Don't walk off the stage when things get hairy.
During Samsung's CES press event today, the company brought out super-action director Michael Bay to discuss the company's new curved HDTVs. Unfortunately for Bay, Samsung appeared to have issues with the teleprompters being used to cue onstage presenters. Then Michael Bay had a mini-meltdown. Then he peaced the fuck out. And we have the video.