'CAPTAIN AMERICA: THE WINTER SOLDIER' IMAGES: FIGHT AND RUN.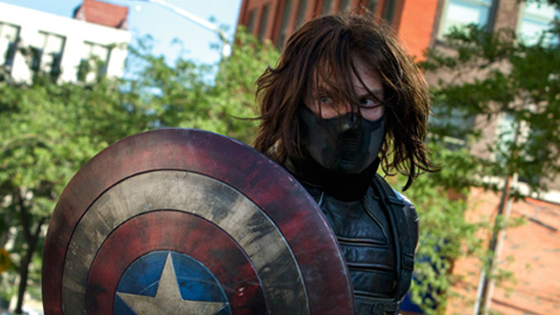 New Captain America: The Winter Soldier images show the sprawling brawling wonder-land that the feature film shall be. Real talk? I just fucking woke up. So just have these images while I begin compiling my Caffeine Dossier in my tummy. Okay? You fucks.
A New Year means a new promotional cycle begins for Marvel, and heading into 2014, the comic studio have got three big movies on their slate: "Captain America: The Winter Soldier," "Guardians Of The Galaxy" and in case you forgot, Disney's animated "Big Hero 6." So there isn't a moment to lose.

This week kicks off with four brand new images and a couple of magazine covers for 'The Winter Soldier.' The pics give us a fresh look at the returning faces of Chris Evans, Scarlett Johansson and Nick Fury, along with new peeks atRobert Redford as Alexander Pierce and Sebastian Stan back in baddie form as the Winter Soldier. Not much else to say here except the fate of the world will be at stake and blah blah blah explosions plus post-credits tease.