Buy These Flippin Comics! (7/31/2013) Two Timers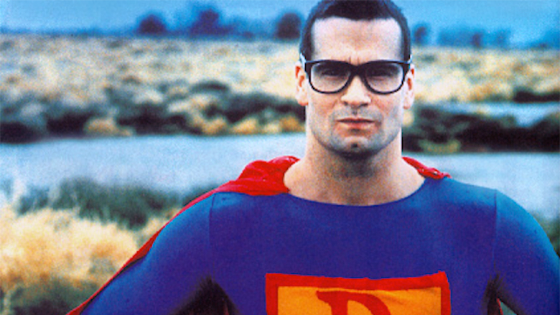 I'm a liar.  A dirty, rotten scoundrel!  A nerf-herder of the highest proportion.  To find out why, hit the jump and let's talk this week's funnybooks!
"What the hell is Señor Hotsauce on about this week?" is the question pursed on everyone's lips.  Or, it should be.
Simple.
I've been seeing my "ex" behind OL's back.  In fact, I never left my ex.  I know I told you guys we could come here and talk comics in lieu of  going mobile and hitting up your local comic shop, but I just couldn't stay away.  I love my comic shop, but I dig you guys, too!   So, if you'll still have me, I'm gonna try and spread that love (and opinions on my favorite books this week) at both joints, and I urge you to do the same!  Sally-fucking-forth, comic nerds!
In fact, do me a favor and give a shout out to your LCS.  They deserve the attention.  Comic Book University in Greenwood, IN is where I hang my pull list.  Good folks who keep the new releases well stocked and the snark to a loving 11.  (Also:  ComiXology has a "virtual store" for participating joints, so that they, too, can get in on the digital-age action.  So make sure you ask your LCS if they're involved.  It sends some coin their way and is at no additional cost to you, the consumer.)
Enough with the handjobbery!  What's poppin' off today?
—-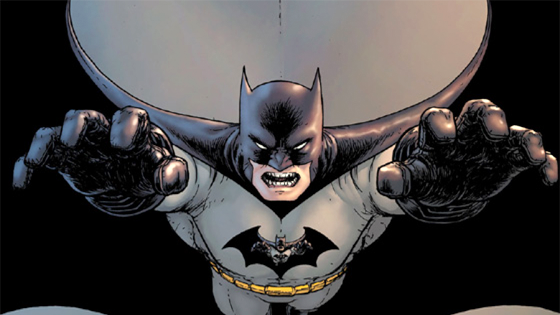 Batman Incorporated #13 – DC Comics
It all ends here.  Grant Morrison's impressive seven-year run on Batman finally comes to a close.  I wish I could say I was along for the entire ride, but I only popped in sporadically.  I'm curious to see how important this run will be in the long run, given that these superheroes are more corporate mascots now than evolving characters, so readily retconned back to the status quo.  Morrison's stint did give us Damien Wayne, though, however briefly, and we can definitely be thankful for that.
—-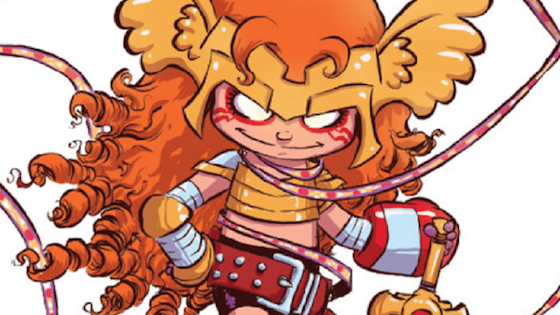 Guardians of the Galaxy #5 – Marvel NOW 
I had some jerky little diatribe disparaging Todd McFarlane on the loss of the popular Angela character, but after reading his comments on Angela moving to the 616 Area Code (happening in this ish), I reneged.  He seemed awfully enthusiastic, or at least diplomatic, about Gaiman giving the character over, so I won't be a dick.  Which is new for me.
I'm actually more excited about Italian artist Sara Pichelli hopping onto the title with this issue.  Formerly of Ultimate Spider-Man, she is a great talent that has more than earned a shot at this high profile book.
—-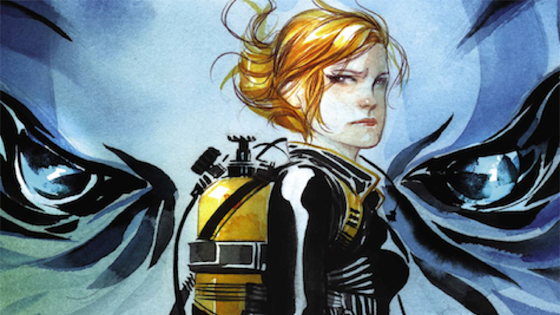 The Wake #3 – DC Vertigo
Some of my favorite books growing up were Michael Crichton's sci-fi thrillers where a disparate team of scientists was called in to at first research, but then try and survive some horror, usually biological in nature.  We have that same kind of adventure story here, as Scott Snyder and Sean Murphy take us to the bottom of the ocean where we find that we may have company at the top of the food chain, and the mermaids and mermen of lore may not be fiction at all.  It also has moments set in the far-flung future that I'm really keen on finding out about.  This book has me hooked!  Oh, shit, that was kind of a lame pun.  Gonna leave it in anyways.
—-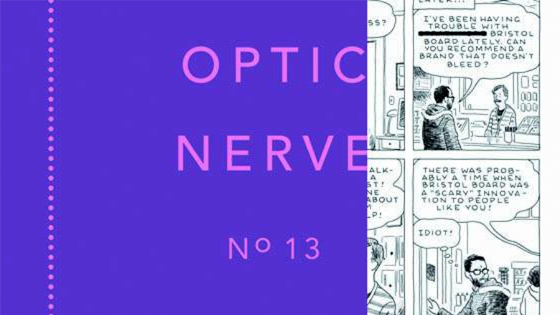 Optic Nerve #13 – Drawn & Quarterly
Optic Nerve has been running for almost two decades now, and every time a new issue drops the savvy drop their money down for it.  Adrian Tomine is a brilliant cartoonist, and even in an age of hyperbole I don't think I'm being so here.  He's an artist that has such a flair for visual storytelling, and works well in tales both autobiographical and completely fictional.  If you have an interest in non-superhero fare, and a few extra bucks to spare this week, I don't think you can do much better.
—-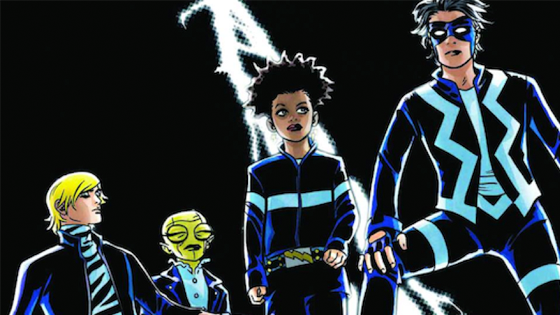 FF #10 – Marvel NOW
So here we are, hip deep in the Matt Fraction-Marvel Renaissance, and the waters are warm inviting.  Seriously, bros, this book is the goods, and adds another fun and original title to Fraction's resume.  I really get the sense that this is how I want the X-books to be (instead of the militant screed it's been hauling out since I don't know when):  a family book!  The grim-and-gritty gets too damned grim-and-gritty anymore, so it's nice to see a book tackle just living together with people who AREN'T your family, and showing how sometimes the best families aren't the ones we're born with, but the ones we choose for ourselves.  Plus the Allreds, Mike & Laura, are totally 1st ballot Comic Book HOFers.
—-
Further Wallet Injuries!
Collider #1 – Vertigo is all up in my money stacks this week with the debut of this interesting high-concept sci-fi title.  What happens if the laws of physics no long applied so steadfastly to our world?  In a world where humanity must adapt to changes in physics as often as changes in weather, the Federal Bureau of Physics is instated to "prevent & protect."  Count me in!
X-Men #3 – I think a lot of Wood's stuff work as a slow burn.  Either that or I'm just not warming to this book as quickly as I'd hoped.  Still, Coipel's art is fantastic, the "Femme X" line-up is dynamic and fun, and I'm still curious to see where Wood will take this book.
Tom Strong & The Planet of Peril – I'm a huge Tom Strong fan, and I think that I'd place the pulp/adventure book behind only Watchmen on my list of favorite Alan Moore books.  Alan Moore has long since abandoned the hero, but Pete Hogan, who's written the character before, should still bring some fun and energy into these new tales.  Chris Sprouse is still on board for the art, too!
—-
PHEW!  Busy week!  How bout ya'll?