SUPERMAN'S 75TH ANNIVERSARY LOGO is A LOGO.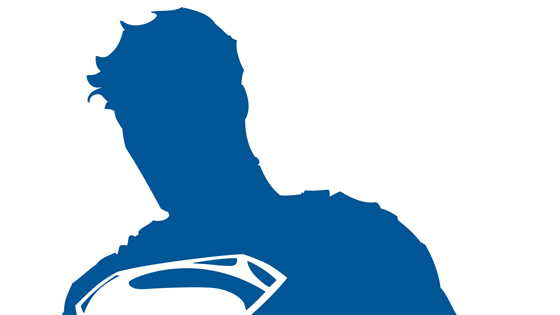 DC has got itself a logo for Super-guy's 75th anniversary. The logo itself isn't really wonderful, but hey. At least it isn't so garish that it makes my eyes bleed.
Did you hear? It's Superman's 75th Anniversary this year! If you hadn't heard yet, you will soon, thanks to a branding and push for DC Comics' marquis superhero throughout 2013.

The logo was announced on THR alongside the announcement that Man of Steel director Zack Snyder is teaming up with Animation vets Bruce Timm, Jay Oliva (who also storyboardedMan of Steel with Snyder while directing DC Animated movies like Dark Knight Returns and Flashpoint Paradox), and Peter Girardi, as well as Geoff Johns and Mike Carlin to make a new 2-minute Superman animated short. The short is rumored to cover all 75 years of the character's history, taking fans on a visual journey through the many interpretations of the hero in comics, animation, and live action. Some preview of the short will debut at Comic-Con International: San Diego in July.

The logo will also appear on the cover of Superman Unchained, the new ongoing series from Scott Snyder and Jim Lee that hits comic shops on June 12, 2013 [The day has been made Man of Steel Day by DC Comics ], as well as in a push for the new MOBA game from WB Interactive Infinite Crisis. New DC Nation Superman-focused shorts will hit throughout the year, as well.