FIRST LOOK: ELLEN PAGE in 'X-MEN: DAYS OF FUTURE PAST.' Aiight.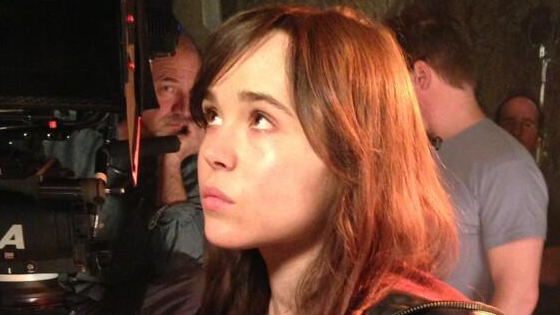 Yeahokaymaybe I'm a little excited about the idea of Ellen Page being in the new X-Folk movie. I know it's totally incongruent with my general vitriol towards the movie but I never signed up to be consistent.
Bryan Singer continues his practice of beating paparazzi and spy photographers to the punch with photos of the cast of X-Men: Days of Future Past. The director/producer has used twitter to offer first looks at characters such as Storm, and now he's given fans the first image of Ellen Page as Kitty Pryde. Well, the first look at the actress as she appears in this film; she first played the character in X-Men: The Last Stand, released in 2006.