FINAL 'BREAKING BAD' SEASON gets a premiere date. Oh shit, and a talk show!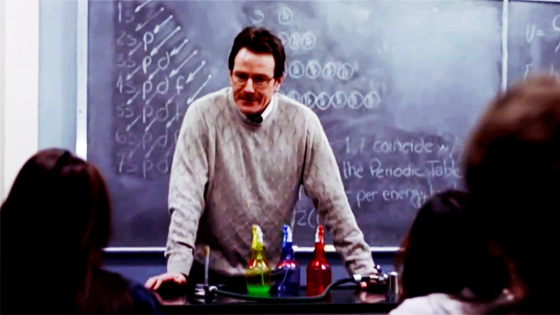 Dear friends, mark your calendars. You're going to want to specifically clear out any events that may have been planned for August 11, for that is when the final season of Breaking Bad begins.
Breaking Bad's home stretch has a premiere date, and is getting a talk show.

The final eight episodes of AMC's acclaimed meth-drama will get underway starting Sunday, Aug. 11, the network announced at its upfront presentation to advertisers on Wednesday. The episodes technically represent the second half of the fifth season of the show.

AMC also announced its adding a post-episode chat show, Talking Bad. The network hopes to continue the success that it has enjoyed with its post-Walking Dead talk show, The Talking Dead. No word yet who will host.