Press Start: Suda Horny, Michael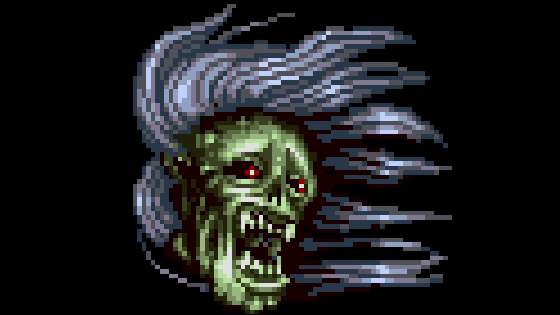 The world of video games is an industry powered by the inane grins of fuckwitts flailing to Just Dance and the sweaty wank-palms of teens prestiging for the nineteenth time on Black Ops II. Occasionally though, this fecal assembly line spews out the odd gem, inspires the odd moment of creativity and even showcases some of the most inventive minds working today. I guess, on the whole, it isn't quite so bad. Perhaps I should put my cynicism aside. "What's that? Assassin's Creed with pirates? You mean the only decent mechanic in the entire of Ass Creed III was simply to test the market for the next title?" Excuse me whilst I wretch over the starboard bow. No wonder I'm so cynical. Before I hurt someone, here's a round-up of the less-shit things that happened in gaming this week.
Japanese Built American Psycho
Certified Youtube star Eddie Wong still manages to impress and entertain with his ongoing pillaging of video game culture and mastery of special effects software. Just when I think I've had enough of videos showing just how hilarious it is when the constraints of a game character are brought to the fore by placing them in real-life situations, he drops this gem.
Metal Gear Solid's Raiden meets Patrick Bateman in this showcase of slick CG wizardry with a fairly well-matched voiceover. Kudos to you, Mr. Wong, kudos. Seriously though, how funny is it when video game characters do the things they do in games – but in real life!? Chopping fruit with Zandatsu! Oh my days!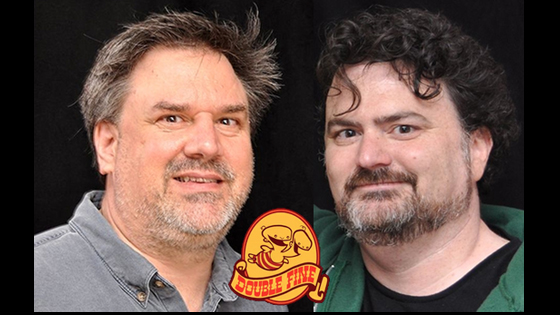 Ron Gilbert and Double Fine Part Ways
It turns out that the powerhouse combo of Ron Gilbert residing with his adventure game brethren at Double Fine was a short-lived affair. Perhaps it was always meant to be this way and I missed the point. Maybe, it was decided (by higher powers beyond mortal control) that such a union would prove too effective and yield games of such exceptional quality that the very core of the game industry would be shaken into dust. Perhaps. Whatever the reason may be, there's no denying that I'm pretty bummed about his departure, but at least he's going to continue designing games.
"Now that The Cave is done and unleashed on an unsuspecting world, it's time for me to move on from Double Fine and plot my next move.


So many games left to be designed.


I want to thank all the amazing people at Double Fine for all their hard work on The Cave. It was a true pleasure to work with every one of them over the past two years. So much fun. I will miss them all. And of course to Tim for creating the opportunity to come there and make The Cave."

For the short term, Clayton Kauzlaric and I have been toiling away on another iOS side project that I'm going to focus on over the next few months. It's called Scurvy Scallywags in The Voyage to Discover the Ultimate Sea Shanty: A Musical Match-3 Pirate RPG."
If I truly think about it, maybe I always knew that Gilbert was simply working with Double Fine to make The Cave a reality. Perhaps I had just lied to myself and repressed any knowledge that went against my wish that Gilbert would stay with Tim Schafer and make Double Fine Adventure together; holding hands; baking cakes; sketching out puzzle ideas and funny lines together. Who knows, maybe they even fall for each other, get married and spend quiet Sunday mornings eating brunch and discussing shifting trends in game design and how they can remain contemporary yet still stay true to their defining sense of character.
Clearly, this scenario has gone too far.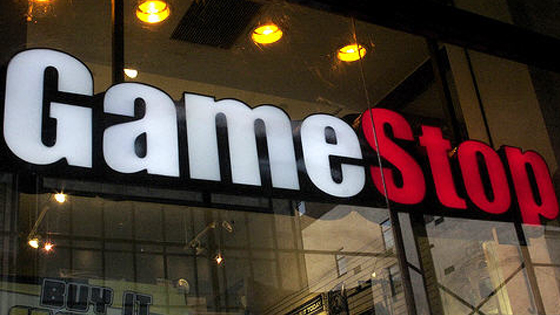 Former Gamestop VP Goes To Jail
Time to spice things up with a sweet little piece of corruption, now. In my dreams I am Robert De Niro in Heat – the consummate criminal: the professional. In reality, if I ever got greedy, I'd be more likely to commit the sort of pussy white-collar crime that Frank Christopher Olivera, former VP of corporate communications and public affairs at GameStop just got busted for.
"According to federal documents, Olivera set up a fictitious Nevada-based company called Cloud Communications to send payments from GameStop to, across a period of July 2009 to April 2011. Olivera placed the payments in an account held by Cloud Communications, and then transferred the money to his personal bank account."
After pleading guilty, the Northern District Court of Texas sentenced Olivera to fifty-one months in Federal Prison and fined him a total of $134,650. Now, correct me if I'm wrong, after all I'm no expert on either Olivera or prison, but I would imagine that his white-collar wearing ass is the kind that gets passed around like currency. Don't get greedy, kids.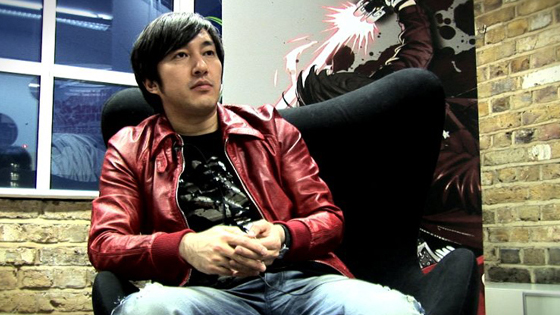 PS4 Making Suda 51 "horny"
Sometimes I get a real complex about my writing style: you know what I mean, the over-reliance on boners and ejaculation to articulate my positive feelings towards something. I'm making a concerted effort to fight this lately, but Suda 51 ain't making it any easier, as he claims that the possibilities of working with PS4 hardware has made him 'horny'.
"To be able to play anywhere, on any device, with shared data – this will be an alluring new feature for games." Cloud saving as a standard is also "an evolution in itself," he said.

"Thinking about the future of this stuff and then constructing and outputting something appealing is our job as game designers, and from that challenge we can take new strength," Suda said. "And that makes me horny."
It would seem that Suda and I are kindred spirits: with us both failing to grow out of being fascinated by our own erections. At least with Suda being so talented and innovative, I can take comfort in knowing that this particular preoccupation isn't totally crippling in the adult world. I really, really need to see that line of his put into future PS4 marketing. With Sony's new developer-focused approach, it seems only right that their new tagline should read: "It will make you horny!" – Suda51.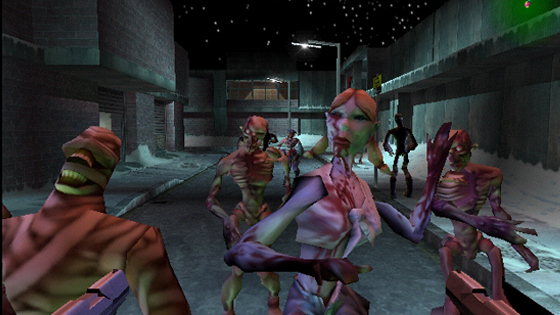 Timesplitters Isn't Dead (Yet)
It would seem that Timesplitters isn't quite as popular as I want to believe it is. After several failed online petitions and vocal fans crying out for a new entry into the series, it seemed like Free Radical Design's apparently cult franchise was to languish forever after their transformation into Crytek UK. Thankfully, there now seems to be some genuine hope for a comeback. The newly-announced Timesplitters Rewind is a Crytek-supported project that utilises the swanky new Cryengine 3 and is bound for a PC release.
"TimeSplitters Rewind is being worked on by a team of fans – including members of the original TimeSplitters staff at Free Radical Design.

Rewind will include multiplayer modes and challenges taken from the original three games, re-packaged in HD."
After my N64's Goldeneye-flavoured heyday, Timesplitters was a welcome dash of frantic lunacy in a market that seemed to be very keen on maturing quickly. The oddball characters and rapid response controls made it a firm favourite for many years. Being the perpetual child that I am, I find myself grinning with glee at the possibility of rekindling the fun of my early teens. Not the awkward erection moments and mood swings, you understand, but the good stuff; the last time controllers were wired as standard; the simple charms of split-screen multiplayer; you know, the good stuff.
Unfortunately, it seems like split-screen will be the one thing sadly absent from this re-boot, but I rest assured in the knowledge that, if successful, then the title will get an appropriate re-tooling for a console release. Gaming gods be praised.
–
Now, the time has come that I must retire. Put my feet up, sling on the lounge pants and begin the lengthy and painful process of distracting myself until Bioshock Infinite gets released. I know you feel this pain.