Rumor: 'METAL GEAR SOLID 5' secretly announced at SPIKE VGA. Oh, Kojima!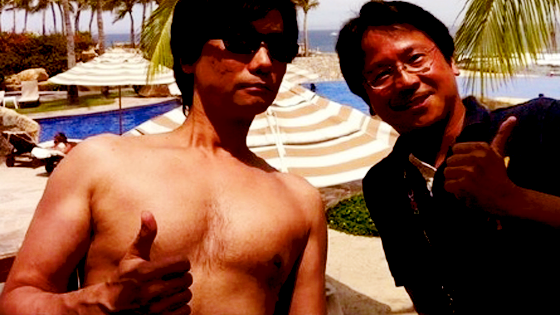 At the Spike VGA, the game The Phantom Pain was revealed. Ain't nobody had heard of it, or its developer, and this was a bit of a head scratcher. It is not usual for such a sexy looking entity to come out of nowhere. What if, folks, there was more to this story! What if, that title was actually Metal Gear Solid V? It would be so fucking Kojima, that's what.
Kotaku editor-in-chief Stephen Totilo is out in L.A. for the Spike Video Game Awards. And he's dug up some evidence that appears to support the theory that the mysteriousPhantom Pain game is in fact another Metal Gear title.

— See the trailer here —

The moody trailer for The Phantom Pain took everyone by surprised when it aired on Friday night and theories immediately started spinning about what it could portend. Upon seeing the logo, Totilo spoke to the gentleman pictured below about the shirt he was wearing. This conversation happened at a Konami party. Moreover, the mystery man said that he designed the shirts for the Moby Dick dev outfit. When Totilo replied by saying that Moby Dick wasn't a real studio, Shirt Guy just laughed.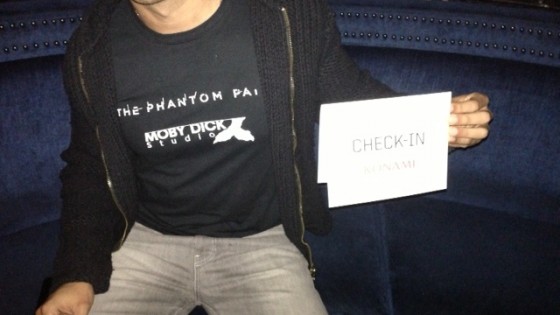 Konami, of course, publishes the Metal Gear games and this man's presence at a Konami fete could mean that the Phantom Pain trailer could be teasing Ground Zeroes or even Metal Gear Solid 5. Consider, too, these images sent in by tipster Nil Zero. The theory here is that a Metal Gear Solid V logo is lurking in plain sight. Active camo, anyone?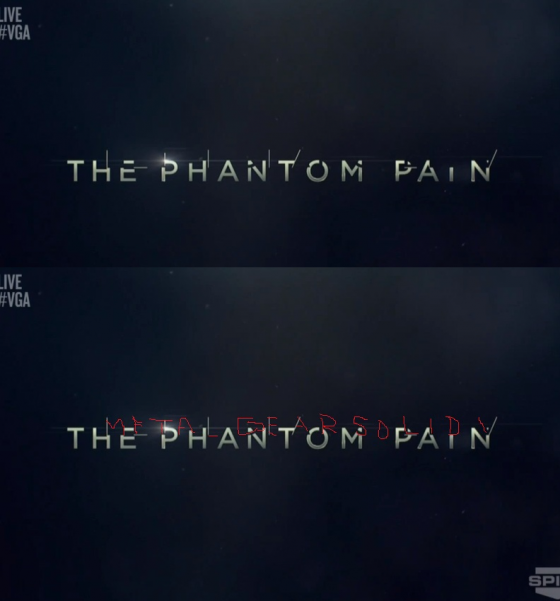 According to Totilo, no one affiliated with Konami is talking. But, then again, maybe they don't need to.

Update:
The conspiracy theorists at NeoGAF are rounding up hints that further support the Metal Gear Solid V theory. Check out the thread.