Press Start: Kevin kills kittens for kicks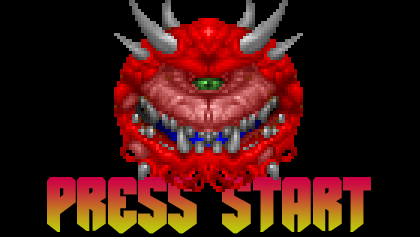 Sometimes it's quite difficult to come up with amusing and witty quips for these intros. Well, it is if you're me, anyway. So, in the absence of comedy and wit, here are some suggestions for amusing accents that you can use whilst you read this week's Press Start in your head:
-Stoic Japanese Samurai
-Hollering Redneck
-Swedish Chef
– Disgruntled Pierce Brosnan
– Aroused Patrick Stewart
Now, on with the video games.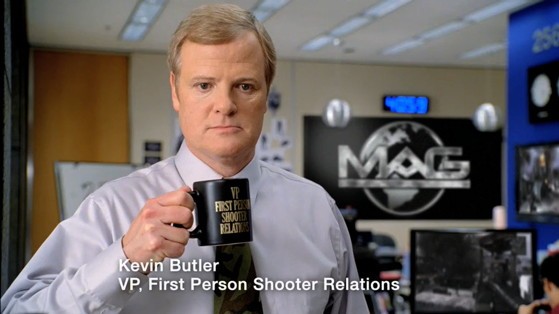 Sony is suing Kevin Butler
Remember Kevin Butler? He was the 'face' of Playstation a little while back; the somewhat off-the-wall, bizarre corporate spokesman who I always saw as a more realistic Max Headroom. The man formerly known as Kevin -real name Jerry Lambert- is being sued by Sony for sleeping with the enemy, as it were.
Earlier in the month, Lambert featured in a Bridgestone Tyres advert, an advert that saw him playing a Nintendo Wii. It's not yet clear whether or not his contract had some sort of clause preventing him from endorsing a rival product, as both sides have yet to confirm anything. Attempts to settle privately have proved unsuccessful, so both sides must now undergo a formal hearing. My lines between fiction and reality are blurring, people, because I was convinced that Kevin was an A.I.

Super Skyrim Bros.
Another week, another mod. This time it's the convergence between old and new, with the aptly titled Super Skyrim Bros bringing The Mushroom Kingdom to Tamriel. It has hammers, Koopas, Bowser, Fire Flowers and a superb Mario costume.
As much as I love seeing the past be re-interpreted, I'd really love to see the modding community attempt to tap the deepest reaches of its collective imagination: real stream of consciousness stuff. Unleash the pizza aquarium, the dutch fire tree, the scissors with no name mod or something that involves Alf & The Thought Police. Make it happen.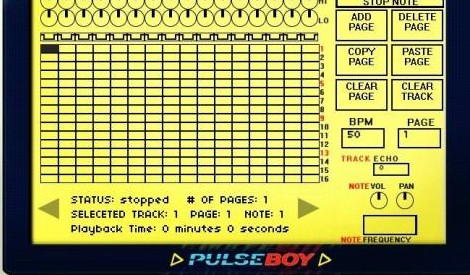 Make Chiptunes in your browser with Pulseboy
The thing with chiptune and me is that I prefer the look of super-rigged Gameboys and NES docks as opposed to the actual sound they produce. Something about about the whole mentality behind it resonates with me too, but I can't enjoy the results for any sustained amount of time.
This is likely to change with Pulseboy, a free, web-based chiptune sequencer that works right in your browser. Created by Roger Hicks, it was intended as a simple, accessible introductory program, rather than as a substitute for the likes of Reason. Best of all, it's free and it even allows you to output your results as a .wav file. Annoying sounds are all the more fun when you're the one making them, wouldn't you agree? Now, please excuse me whilst I ruin three other people's days in one fell swoop.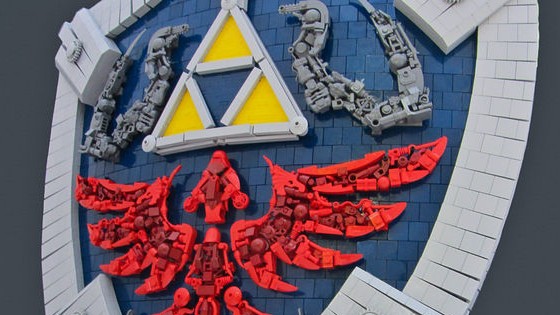 Lego Zelda shield looks cool, doesn't deflect Octorok attacks
Wonderfully creative, supremely nerdy things like this full-size Lego Hylian shield are almost synonymous with video games now. This particular piece is the work of modeller Remi Gagne. Modelled after the Twilight Princess incarnation of Link's trusty shield, this beast features and arm strap, display stand and took over $1500 worth of bricks to complete.
Fifteen-hundred dollars!? Come on, dude. Who has that kind of money to spend on Lego? As impressive as it is, this highly detailed piece is only going to be able to defend against the likes of rubber band and pen attacks. Hardly worth that amount of money if you ask me.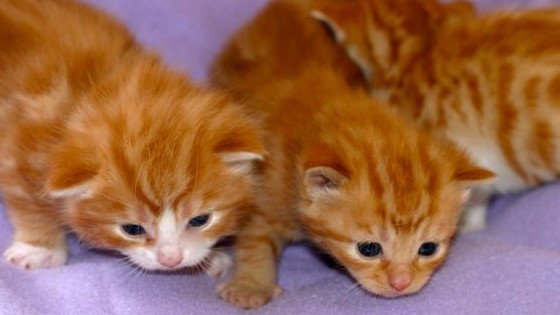 Fund our game, or cats will die
I'm definitely a dog person. Cats are great, but my jealousy over their attitude and activity levels (not to mention the way my girlfriend shows them more affection than she does me) always overshadows my love for the beasts. With that said, not even I can get behind the threat of leaving kittens to die as a publicity stunt.
Earlier today a press release from Reverb Publishing went out saying it would donate $5000 to the Humane Society to rescue homeless kittens if Edge of Space, a game it was publishing, got approved on Steam Greenlight by 15th October.
The publisher then stated, "if the game doesn't get approval, that money will disappear, like a puff of smoke in the uncaring wind, leaving poor kitties to survive in the harsh elements, be placed in harm's way and possibly scheduled for euthanasia. The challenge is out there, and for a simple 'yes' vote on Steam's Greenlight consumers can actively take a role in saving the lives of kitties."
Yes. This really happened. Sure, they weren't going to kill the cats themselves, but it still probably wasn't the best move. Scratch that, there's no such thing as bad publicity, apparently. Reverb Publishing have since cleared up the controversy by admitting that they had already donated the money and simply viewed the stunt as "just a fun way of drumming up some attention for the game". Well, bravo; good for you; I'm sure it worked.
Now, once again, I must say goodbye. What voice did you opt for? Bonus points if you chose Aroused Patrick Stewart and it accidentally morphed into Tom Hardy's Bane. Extra bonus points for freaking out because that's what actually happened to you and now you aren't entirely sure as to what extent I have managed to infiltrate your brain.