GUILLERMO DEL TORO working on 'TWIN PEAKS'-esque show for HBO? Yes plz.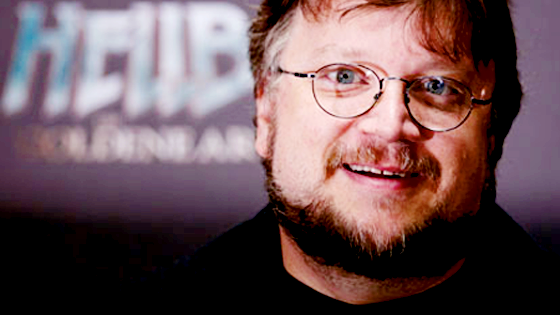 Guillermo Del Toro is bringing his considerable talents to premium channel television, boyos! Motherfucker is developing a Twin Peaks styled jam for the powers that be at HBO. This can only be a good thing. Unless it sucks. Then it is a bad thing.
HBO and Guillermo Del Toro are making a show with a Twin Peaks and Hitchcock feel? Throw in some Gothic beast people, and we're sold.

THR broke the news that Del Toro is attached as direct and executive produce an adaptation of the book Nutshell Studies of Unexplained Death by Corinne May Botz. It's a pretty insane idea, given that the book recreates a collection of unsolved cases from the past, along with photographs of the incredibly detailed dioramas that were constructed with each case. Here's the run down from Amazon:

The Nutshell Studies of Unexplained Death offers readers an extraordinary glimpse into the mind of a master criminal investigator. Frances Glessner Lee, a wealthy grandmother, founded the Department of Legal Medicine at Harvard in 1936 and was later appointed captain in the New Hampshire police. In the 1940s and 1950s she built dollhouse crime scenes based on real cases in order to train detectives to assess visual evidence. Still used in forensic training today, the eighteen Nutshell dioramas, on a scale of 1:12, display an astounding level of detail: pencils write, window shades move, whistles blow, and clues to the crimes are revealed to those who study the scenes carefully.

The trade was not specific on whether this drama was a miniseries, series or movie — but it did reveal that Del Toro will direct, and crime novelist Sara Green will write. The project will be centered around a housewife from the 50s who tries to solve similar (we're guessing) crimes. Let's hope she makes dioramas as well. Words like Twin Peaks and Hitchcockian are being thrown around, and that's even better. Fingers crossed this comes out sooner rather than later.