Producer: 'AVATAR 4' won't be part of back-to-back filming. OH NO.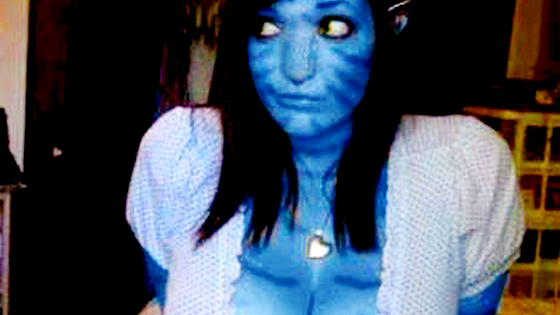 The hardest part about so much time passing between these Avatar movies is finding people still willing to dress up blue and fuck me with their tails. It was the hot shit at first. People were doing it in droves. Now that time has passed? Shit me. Whole scene has dried up like a successfully strip mined Pandora. Get it? That was the name of the dumb world, right?
What, exactly, is going on with James Cameron's "Avatar" sequels remains something of a mystery. Since the movie broke box office records in late 2009 (and reintroduced 3D in new and vital ways that few filmmakers have carried forward), it was largely assumed that there would be follow-up films and later it was confirmed that Fox would produce and release not one but two sequels, to be shot-back-to-back, tentatively scheduled for December 2014 and December 2015. But this summer Cameron made mention to the New York Times that "I'm making 'Avatar 2,' 'Avatar 3,' maybe 'Avatar 4.'" Well, not so fast. "Avatar" producer Jon Landau has gone on record as saying that Cameron's plan for a fourth movie might have been a little premature.

Landau told the Courier Post (via Coming Soon), prompted by a similar quote that Sigourney Weaver made over the summer about there being three sequels, that "We [are] doing two back-to-back, but not a third." As to when these movies are shooting (and when they'll be released), Landau didn't say. Originally production was supposed to start next month, but that's clearly not happening with "Avatar 2" not slated to arrive until 2015 at the earliest.