[Watch] 'THE AVENGERS' first Post-Credits Scene is online courtesy of Marvel. Peep the big bad.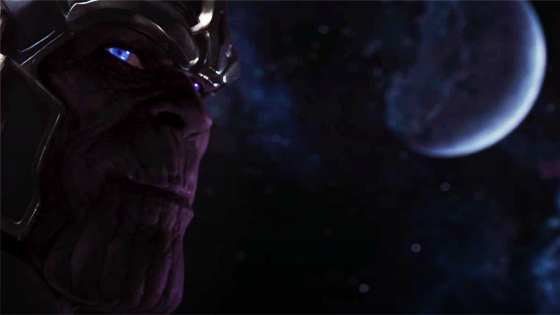 Marvel has release to the interwebz public the post-credits scene from the Avengers that announces the arrival of the new Big Bad. Now you can either get on with correcting your negligent ass if you haven't seen it, or gaze at his purple-assed leathery face once more.
Marvel is starting to get the word out on the home release of The Avengers, and the associated Marvel Cinematic Universe box set. To promote the film the company has released the first post-credit scene from the film, which means you can now gaze at the first appearance of the next big Marvel bad guy as many times as you'd like.

This is the first appearance of Thanos, the Eternal guy with the craggy face who is literally in love with death. Which is why he smiles at the end of this clip when courting death is brought up as the outcome of fighting humanity. How many people at the multiplex know who the hell this guy was on opening night? Not many, I bet, which makes this one of the nerdiest moments in all of Marvel's movies.