Buy These F**king Comics! – July 11, 2012: Jesus Christ Died For Your Splash Page.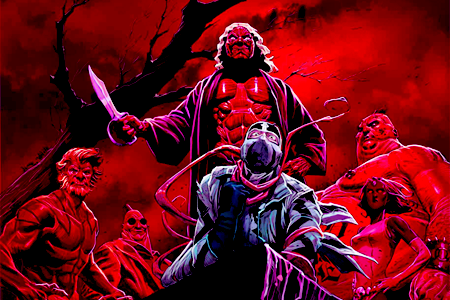 Oh fuck my tits! Comic book day lands on 7-Eleven day as well? Don't mind me as I drown myself in syrupy-assed Double Big Gulp thunder will plowing through the latest stack of funny titles. Oh, you're new here? I didn't think I recognized those gorgeous blue eyes or your markedly laissez-faire attitude. This here column is where us lasses and lads of the comic book proclivity share what we're snagging on a particular Wednesday. Sit down next to me, I like your musk.
Not sure what's dropping? Hit up Comic List.
—-
Uncanny X-Force #27
Now that Marvel's announced they're rolling deep in their own sort of New 52 swagger, most of my enjoyment for their monthlies has turned to muddy bung on my tongue. I'll stay strong. I won't let it bring me down too much. Pop my meds and shadowbox my Alex Summers cut-out. Stay positive. For instance, one of dope developments of this Marvel Now! bullshit is the company's placement of like, tots more responsibility on the back of Ricky Remender. Giving him the flagship title? Worddd. Until then I'll sate my desire for his narrative ninja-starring under the roof of Uncanny X-Force.
—-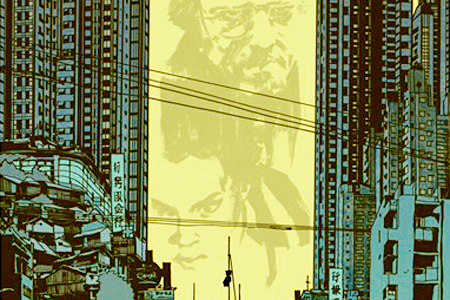 The Massive #2
It is close to anathema for me to even speak this, but I wasn't completely jazzed by the first issue of Brian Wood's latest magnum opus. My bowels recoil at the near heresy of admitting such a thang to you fine folks. This is coming from a dude who recently declared DMZ maybe-quite-possibly-it-could-be my favorite series, ever. A dude who is contemplating a Channel Zero tattoo. Can't flout the truth, though. Don't get me wrong. I ain't quitting on the title by any measure. Quitters never win. Especially those quitting on one issue of potential world-building plot-setting. Best case scenario is that Wood is laying the post-apocalyptic foundation in an effort to allow us to hump all over the glory of a well-established Universe.
Right? (Also dope: Brian Wood doing Star Wars. Fuck yes.)
—-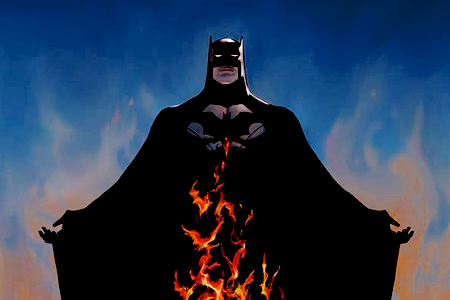 Batman #11
Scott Snyder and Greg Capullo have been holding it the fuck down on Batman. Every month is another little tit-tweaking jimmy jostle that has me smirking. In addition, every month I throw a batch of rope over Snyder. You're probably tired of that. So let me tell you that Greg Capullo hasn't captivated me this much since I was an adolescent clad in ratty Metallica t-shirts and greasy-palming issues of Spawn. I know it ain't cool to like his jazz, but dude should be handed a chance.
This month sees the end of the "Court of Owls" story that has threaded the first near-dozen issues in the Rebooted Refried DC New 52 Bat-Wayne, and the future looks just as bright. The twelfth issue has the wondrous Becky Cloonan penciling it up in the house, and the thirteenth issue? Joker, ya'll. Joker.
(Snyder also has the eleventh issue of Swamp Thing dropping. I am behind on that vegetable motherfucker, but I have it on good authority it is the berries.)
—-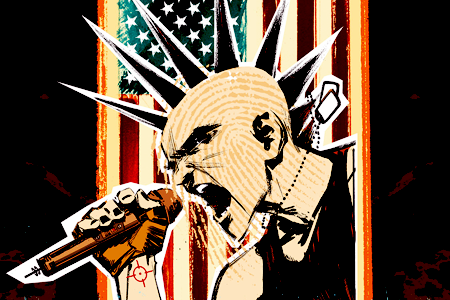 Punk Rock Jesus #1
Everyone need hop aboard this forthcoming hotness. Heretical hotness. Take that Eucharist and wash it down with some blood-wine, sinner. Emerging out of the beautifully craggy dome of Sean Murphy (Joe: The Barbarian, American Vampire: Survival of the Fittest) is this tale involving a clone of Jesus Christ and — wait, what? Stop right there. Sign me up. Oh, J-Chrizzle is rocking out on his own reality show? Yeah, this is going to be good. Maybe I'll dole out copies at Sunday Omnicreator Sermons and catch the fainting pure bitties in my meaty arms. Or more than likely I'll read this on the can while pounding Chez-Its, quietly chuckling to myself.
—-
What are you fools reading this good week? Hit me.