MICHAEL FASSBENDER Producing & Starring In 'ASSASSIN'S CREED' Movie. Well Then.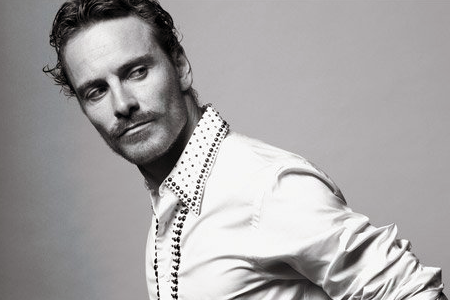 Didn't see this coming.
Late last year it was reported that video game developer/publisher Ubisoft had formed Ubisoft Motion Pictures, a studio tasked with adapting the company's big video game properties (such as Ghost Recon and Splinter Cell) for the big screen.UMP signed with Sony, which allowed the independent studio unprecedented amounts of creative control and final approval rights in everything from script and casting, to budget and release dates. Many insiders viewed the deal as a misstep on Sony's part, since it gives UMP much control (despite having little experience) in feature-film development.

However, with the latest news regarding Assassin's Creed, one of Ubisoft's flagship titles, public perception about UMP's movie-making strategy may quickly start to reverse course toward the positive: Variety reports that breakout star Michael Fassbender (Prometheus, X-Men: First Class) has signed on though his DMC Film company to both co-produce and star in the Assassin's Creed movie.

UMP CEO Jean-Julien Baronnet had the following to say about the latest Assassin's Creed movie news (via Variety):

"Michael Fassbender was our first choice. Michael (Fassbender) is an extremely smart, talented, versatile and committed actor."

The video game franchise revolves around a man named Desmond Miles who is kidnapped by a clandestine corporation called Abstergo. The organization forces Desmond to pilot a machine called the Animus, which sends his consciousness back in time to relive the memories of his ancestors, who were all part of a brotherhood of Assassins, tasked with influencing the course of history through the murder of select targets. The first game took place during the Crusades and followed one protagonist; the sequel game took place during the Italian Renaissance and followed a different protagonist; the upcoming third game will be set during the American Revolution, featuring yet another new protagonist.
Outstanding. Thoughts?