Report: Sony and Gaikai Partnering To Stream PLAYSTATION GAMES From The Cloud. Future ++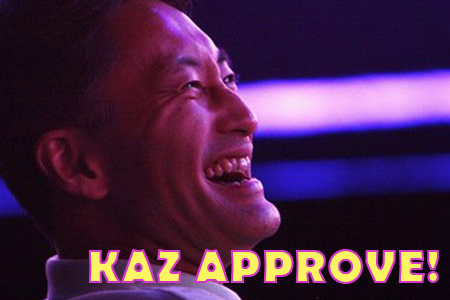 Earlier this week it was reported that Sony was trying to snuggle into the loins of a couple of cloud-based gaming services. If this report is to believed, the lucky dude whose dong Sony is going to tug is none other than Gaikai. What could this mean?!
Sony is rumored to have partnered with cloud-based gaming service Gaikai to bring its back catalog of PSone and PlayStation 2 games to devices that could include the PlayStation 3 and beyond.

That could mean the return of backwards compatibility for PS2 games on the PS3 and potentially bring PlayStation content to a broad range of devices.

Earlier this week,  VG247  reported that Sony would be announcing a deal with one of the major cloud-based gaming services at E3 2012.  MCV  then reported that Sony was in the process of acquiring either Gaikai or OnLive.  GamesIndustry International  offered its own take on the rumor, reporting that the deal was struck in order to bring streaming PlayStation 2 and PSone games to "current-generation hardware."

Gaikai currently has deals in place with publishers like Electronic Arts, Capcom, Ubisoft, THQ and others to bring streaming PC titles to multiple devices. The cloud-based gaming service has partnerships with YouTube, LG and Facebook to allow streaming on those hardware and software platforms.

A partnership between Gaikai and Sony could potentially bring older PlayStation titles to PS3, Vita and other Sony platforms. Sony currently offers select PSone and PS2 games for download via its PlayStation Store.

When contacted, a representative for Gaikai had no comment on the reports.

Sony will hold its PlayStation media briefing on Monday, June 4th at 6 p.m. PT. E3 2012 officially kicks off Tuesday, June 5th.
Totally future wowee! You know what would be tots more fly than this? If I didn't have to pay for whatever service this is going to be, so I could play games I already own. Just saying.