US And Israel Ordered The Stuxnet Attack Against Iran Nuclear Facilities; No Doi!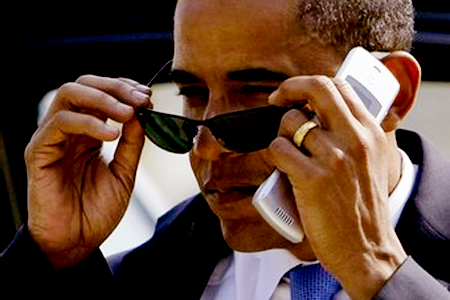 Stuxnet was a worm that ran pillaging through the computer mainframe things of Iran's nuclear enrichment facilities. Surprising no one!, it turns out that the son of a bitch as issued by none other than Dr. Swag Nasty Obama (my own nickname for him) and in conjunction with Israel.
Reporting  for the  New York Times, David Sanger confirms  what internet security researchers suspected all along: Stuxnet, the worm that targeted computers in Iran's central nuclear enrichment facilities, was a US/Israeli project and part of an expanded effort at cyberweaponry by the Obama administration.

 Mr. Obama decided to accelerate the attacks – begun in the Bush administration and code-named Olympic Games – even after an element of the program accidentally became public in the summer of 2010 because of a programming error that allowed it to escape Iran's Natanz plant and sent it around the world on the Internet. Computer security experts who began studying the worm, which had been developed by the United States and Israel, gave it a name: Stuxnet.

At a tense meeting in the White House Situation Room within days of the worm's "escape," Mr. Obama, Vice President Joseph R. Biden Jr. and the director of the Central Intelligence Agency at the time, Leon E. Panetta, considered whether America's most ambitious attempt to slow the progress of Iran's nuclear efforts had been fatally compromised.

"Should we shut this thing down?" Mr. Obama asked, according to members of the president's national security team who were in the room.

Told it was unclear how much the Iranians knew about the code, and offered evidence that it was still causing havoc, Mr. Obama decided that the cyberattacks should proceed. In the following weeks, the Natanz plant was hit by a newer version of the computer worm, and then another after that. The last of that series of attacks, a few weeks after Stuxnet was detected around the world, temporarily took out nearly 1,000 of the 5,000 centrifuges Iran had spinning at the time to purify uranium.
Cyber warfare. Interesting shit. Hack the planet!