Gary Oldman Joins 'ROBOCOP' Reboot As The Dude Who Creates The Bionic Crime Fighter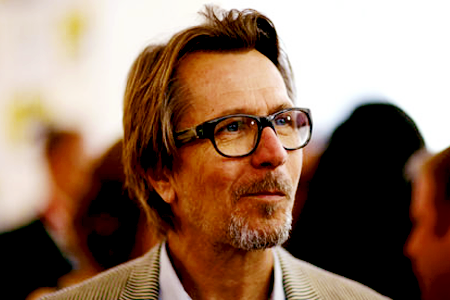 Wizard dude. The guy from Leon.  Commissioner  Gordon. Smiley. Gary Oldman has himself a fucking career, but what is he going to do after The Dark Knight Rises? Build RoboCop, duh.
Heat Vision report(s) that the actor has signed on the dotted line to appear in the remake of "Robocop."

Directed by Brazilian helmer Jose Padilha ("Elite Squad"), the remake will star Joel Kinnaman of "The Killing" as cop Alex Murphy who, as in the original, is horrifically injured, only to be revived as part-man, part-machine. Oldman will play Norton, the scientist responsible for saving Murphy, and who "finds himself torn between the ideals of the machine trying to rediscover its humanity and the callous needs of a corporation." It sounds like something Oldman could do with his eyes closed, but hopefully there are some twists and textures in the script that we're not expecting.
Not sure it'll swing my participation in this flick either way, but cool? Gary Oldman makin' moves, buildin' robots.