First Look: Ben Templesmith's Batman For DC's Digital-First Series. It's Hot.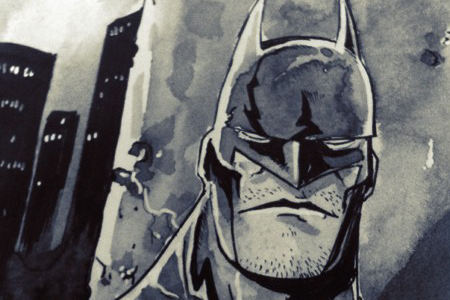 I've never bought a comic book on my (girlfriend's) iPad, but Ben Templesmith may just get me to do so. The talented duder has dropped a sneak peak into his interpretation of the Goddamn Bat-Man for DC's digital-first Batty  anthology  and its stunning.
Ben Templesmith tweeted this sneak peek of  his version of Batman  featured in DC Comics'  digital-first  Batmananthology  series. B Clay Moore is writing the story. Now you'll have to excuse me so I can go buy an iPad.