Jim Lee's 'BEFORE WATCHMEN: NITE OWL #1' Variant Cover. Puke Filled Mouth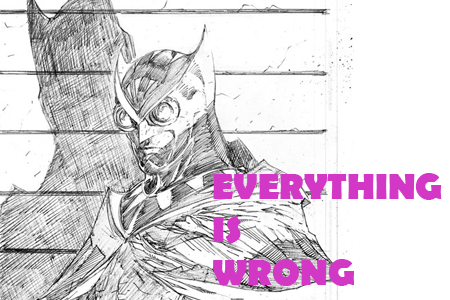 I can't think of anything more antithetical to Watchmen  than Jim Lee's shitty super stylized style. So when he brings his stale ass saltine flow to Before Watchmen: Nite Owl #1's variant cover, I puke a little in my mouth.
DC's blog  unveils the  Jim Lee variant cover for  Before Watchmen: Nite Owl  #1. The comic will be written by J. Michael Straczynski and illustrated by Andy Kubert and Joe Kubert for a June 2012 release.