'Chronicle Director' Josh Trank In Talks To Do 'Spider-Man' Spin-Off 'VENOM' Well Then!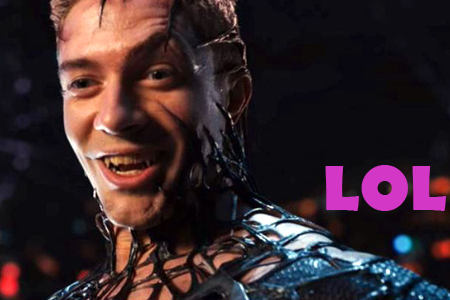 Josh Trank was the director behind the found-footage white-washed Akira  flick Chronicle. (Calm down, I'm almost joking.) Now he's in talks to lead the Amazing Spider-Man  spin-off flick starring Venom.
After the modest success of the low-budgeted "Chronicle," 27-year-old director Josh Trank seems to have been labeled a superhero guy by Hollywood. Even though the superpowered leads of his surprisingly effective found-footage flick never donned a cape, Trank was picked out by Fox (who bankrolled "Chronicle") as the man they wanted to direct their reboot of the "Fantastic Four" franchise. The young helmer's been non-commital about the project, though, and it seems like another film may have grabbed his attention, albeit one still firmly in the comic book world.

24 Frames report that Trank is in fact in talks with Sony to take the reins of "Venom," a long-in-the-works project that focuses on the titular evil, alien-suited nemesis of "Spider-Man," a character portrayed by Topher Grace in the poorly-received "Spider-Man 3." Ideas of a spin-off starring the fan favorite character (traditionally the product of the blend of the black symbiote that turned Spidey to the dark side with Peter Parker's rival Eddie Brock) have been circulating for a decade, and the project came closest back in 2009, when "Seabiscuit" writer-director Gary Ross was attached to a script penned by Jacob Estes ("The Details"), which reinvented the character as an anti-hero.
Fair enough. Chronicle  was a movie I enjoyed a good amount, especially for how some of the scenes were shot, particularly towards the end.