Variant Covers: Hulk Smash Puny Pencilers.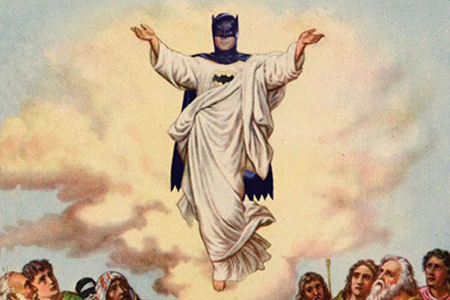 In the dismal dusk that accompanies every earlier falling light comes the opportunity to snuggle up with a comic book. Pull the blankets over yourself, dust the Chez-It crumbs off your chest and get your funnies on. As the Earth tilts slightly, ever so slightly, the temperature here on the Eastern seaboard dips. Not even climate change can prevent that. With the dip and the tilt comes the desire to over-analyze panels of Iron Man's remarkably phallic repulsor rays rocketing off Thor's  chiseled  chest. By myself. With you. Don't matter.
Variant Covers. My pull-list for the week.
—-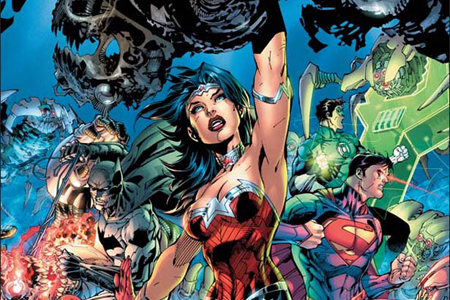 Justice League #3
My exact reaction to the first two issues of Justice League has been as follows. Issue #1: Sweet Christ spread ass across a cracker, I don't need this shit. I don't need it one lick, let alone two. Jim Lee! Someone give his tired ass posturing and posing and panels CPR, they dead yo! Issue #2: Damn man Lee's still got some dynamism in him. Superman's costume ain't that bad. Aiight, aiight, I'm enjoying the interaction here. Witty banter. Fun enough.
Where my allegiances will fall for the third issue is anyone's fair guess.
—-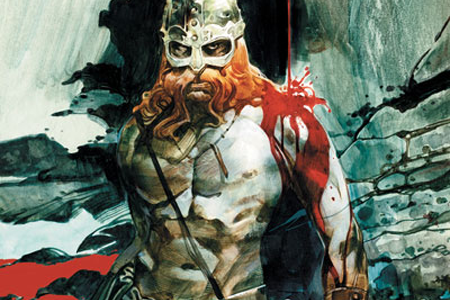 Northlanders #46
As the temperature tips, the beards grow. Ancient swords and horns of plenty resound in our heads, as we pray to Oden and all of his minions. We are but Vikings temporarily tamed before the grand fall. Brian Wood's rocking out with  Paul Azaceta for part five of his Icelandic trilogy. As the comic book closes in and in on its end, the storytelling continues to swell and riff on all the tropes you've come to know and love in the series. Blood. Betrayal. Politics. Fucking. Existential contemplation. More fucking. More blood.
—-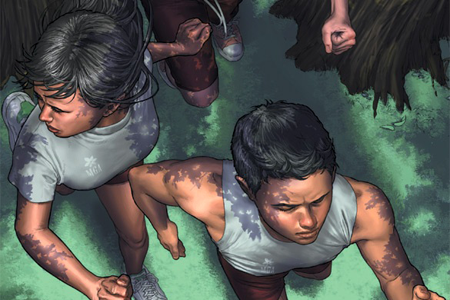 Morning Glories #14
When is the last time this comic book dropped? I'm having a hard time keeping track of both its releases and its plot. That's one problem for such a knotty naughty comic book. Spencer and Eisma's LOST meets Saved By The Bell brings the mysteries, but they're such a multitude that it serves the title a disservice to read it one issue at a time.
Wait for the trade, crack it open, and let the vapours rub against you. Let the evil in, it'll suffocate you with the honeyed-scented glimmer of malaise. (I have no idea what that last sentence even remotely means, but the 64 ounces of Mountain Dew in my blood makes everything seem very a-okay.)
—-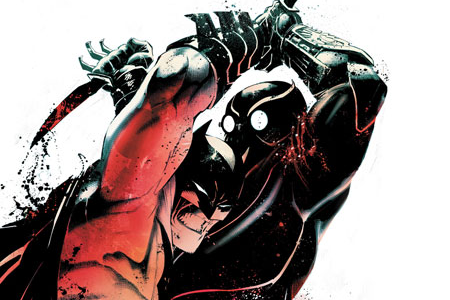 Batman #3
I'm diggin' on Snyder and Capullo's relaunched Wiley Rodent title. It's got itself some intrigue, some energetic panel construction, and some lightness amid the serial killers and mad men and conniving characters. Snyder doesn't hesitate to begin adding to a mythos that I suppose he is ostensibly establishing post-reboot, and he also doesn't hesitate to have Wayne just a shade less douchey than he has been in recent years.
—-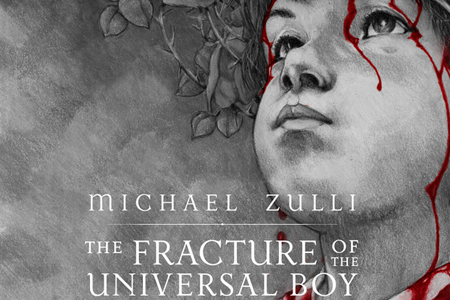 Fracture Of The Universal Boy
This one wasn't known to me until I was poking around the intangible innards of Midtown Comics' website. Written and drawn by  Michael Zulli, it seems a bit on the heady side. Gorgeous, too. It was the recipient of some righteous Kickstarter aid, and now it's up to us to support this piggy through our green backs and plastic cards. Zulli lays out the premise on that donation page:
The computer you may be reading this on,and the desk on which it sits, hard its origins in the realm of the intangible, the unreal, a dream. The inner life is your real life, one that begins before you were born, and remains with us, constant and pervasive all the days of our lives. The outer, tangible world we all say is the "real" world is only a manifestation of the one that lives in the space out side our five senses. Without this inner life, nothing would happen.

The Fracture of the Universal Boy is my attempt in story form to address these ideas.
Seems like some pretty outrageous metaphysical awesomeness. As a hardcover it's going to cost you some ducets, but it'll supplement your (or at least my) healthy diet of spandex and boner jams.
—-
Miscellaneous Debris
There's Incredible  Hulk #2 this week, dropping with no less than eight-thousand pencilers. It's amazing that a title touting the Marc Silvestri  towed the line for…one issue.  Hey, who gives a shit! Give some good people work. A new issue of Wonder Woman  drops, and did you point that in the post-Flashdouche world that Zeus is her Dad? That dude has Olympusyphilis by now. Not even a question. If you haven't gotten your Scott Snyder fill, snag Severed #4, and Big Daddy Brubaker (no one has ever called him that, I'm sure) and Steve McNiven are dropping a new issue of Captain America: Inception Time. McNiven meets metaphysics? Yes please.
—-
That's it for me. What are you lads and lasses a-snagging this week?