David O. Russell Quits On The 'Uncharted Movie', Praise Everything.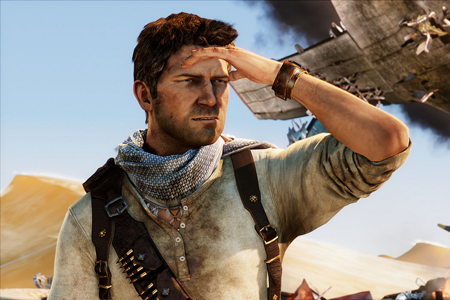 I like  David O. Russell. I like Mark Walhberg. What I didn't like was contemplating an adaptation of one of my favorite video game franchises of the generation, Uncharted, starring the Funky Bunch. Now I'm hoping I don't have to sweat that anymore, since O. Russel has dropped off the project. This totally means no Wahlberg. Right? Right?!
David O. Russell has quit the feature film adaptation of the game, leaving Sony looking for a new director. This is actually the second time we've reported that he wouldn't make Uncharted. It was just over a year ago, in early May 2010, that the possibility he'd direct was reported, but in August we heard that negotiations couldn't be worked out and he wouldn't do the film. Then, in October, he was signed to write and direct. This time, the departure seems like a final decision. What will this do to the cast?

The big question: will he take Mark Wahlberg with him? Possibly, as the actor recently became attached to The Silver Linings Playbook, a film that David O. Russell has had on the back burner for some time. (The film is about "a delusional former high school history teacher who's just been released into the custody of his mom. Believing that he's only been away for a few months instead of the four years he just spent in a mental institution, the teacher sets about wooing back his ex-wife.") When Mark Wahlberg's interest in The Silver Linings Playbook was reported, Vulture said that it was looking like Russell's next film, and his departure from Uncharted certainly doesn't argue against that.
Once more, let us bang the drum for Nathan Fillion. It's almost too obvious!, but Jesus Christ. C'mon.