Arnold Schwarzenegger Attached To 'Terminator 5', Praise Skynet!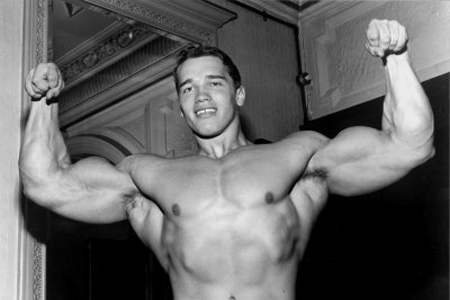 If the Governator or whatever wasn't enough to get your  Schwarzenegger-tip glossy, then you should be excited by this news. Arnold is now attached to a 'Terminator 5' project that is being shopped around Hollywood. Is this a good thing or a bad thing? Yes!
Tuesday afternoon in Hollywood, movie studios are bidding on a the rights to an as-yet-unwritten movie that would have Arnold Schwarzenegger return as the Terminator in a film directed by Justin Lin. According to Deadline, the package has several studios — including Universal, Sony and Lionsgate — salivating, even though it carries a hefty price tag of at least $25 million upfront against a purchase price around $36 million.

Basically this means that once a studio pays a hefty sum for the rights to this project, a fifth Terminator film starring Arnold Schwarzenegger and directed by Justin Lin is around the corner.

Deadline broke the news of this deal. They say a screenwriter has not yet been attached, which is odd as Chris Morgan had originally been attached and there's a treatment laying around by original Terminator co-creator William Wisher.
The 'Terminator' isn't one of my beloved franchises, and that's even with Terminator 2 being possibly my favorite action movie of all time. Lacking any sort of devout reverence, I'm excited to get this vehicle off the ground. Either it's astounding, or it's cinematic abortioncore, and I'm entertained.
Thoughts?