Batman: Arkham City Official Gameplay Trailer Drops. Goodness Me.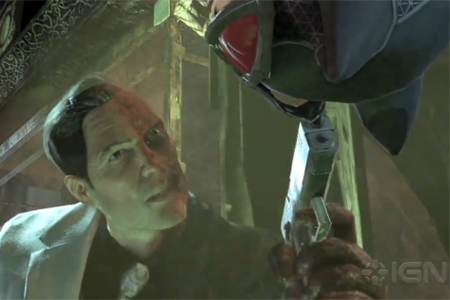 The official gameplay trailer for Arkham City dropped today, and I'm filling my Batsuit with muck. It's all the awesomeness I expected, complimented by some sweet bullshit on the side. The portions with Batman flying through the night evading gun fire and swooping down to the ground weren't something I was expecting, and they generated some serious torque in my crotchal region.
Hit the jump for the video.