Netflix Gets Deal To Distribute Fincher/Spacey TV Series.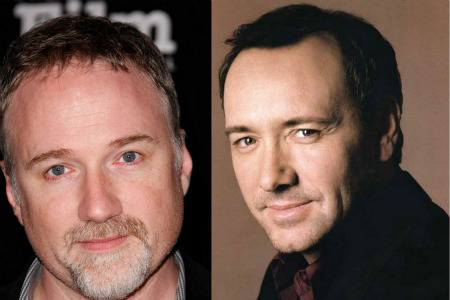 …I'm not even sure if it is a television show though, is it? How do you classify this shit? Netflix has spent a cool $100 million to create and distribute David Fincher and Kevin Spacey's House of Cards. David Fincher will be the executive producer, while Spacey is set to be the lead. The two's project is based "on a British series and novel of the same name, the show will be a political thriller about a conservative politician with his eye on a high ranking office." And while the original was set was in England, the Fincher/Spacey collaboration will be taking place in the good ole United States of America.
Hit the jump for more details.
Netflix reportedly beat out other interested parties such as HBO and AMC by committing to two full seasons, something that is completely unheard of in today's TV market.

Deadline exclusively broke the news of this deal, which marks a major gamble for Netflix. It's posing itself as a next generation HBO, which also started as just a place to show old movies and now is best known for original content.

Because so many people were interested in the show (and why wouldn't they be with Fincher and Spacey attached?) it leads us to believe the material is solid. However, television today is a crap shoot and no matter how great the idea or how popular/ successful the network, virtually every single series on the air right now had a pilot episode before it went to series. Just to make sure everything works. Netflix won the series by agreeing to buck that model and agree to air and market two full seasons of 13 episodes each, without seeing any of the show. No pilot. Just straight to series.

If House of Cards turns out to be the next Sopranos or Mad Men, then it will be a huge coup. If it turns out to be Rubicon or John From Cincinnati, then they may have a problem.

The deal is not yet done so there is no word if Netflix will simply stream the show on the service, offer it as a DVD rental, air it live or a combination.
Interesting shit. There's one unique way to subvert all the companies whose products you're streaming and mailing out: just produce the fucking programming yourself. Very interested to see where this goes.