Microsoft: 10 Million Kinects Sold, 10 Million Kinect Games Sold. Evil Cackle.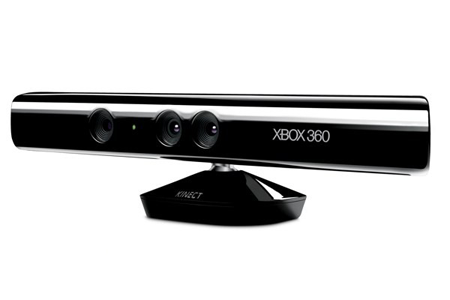 The Microsoft Kinect is the Juggernaut, bitch! Oh shit, old school internet shoutout! Seriously though. Microsoft has announced that they have sold 10 fucking million Kinects as well as 10 fucking million Kinect games. That's a lot of Jr. Bacon Cheeseburgers.
But it gets better. Apparently that makes it the fastest selling electronic device. Ever.
The sales pace of the Kinect isn't just fast, it's apparently record breaking.  Guinness World Records announced today that the Kinect is the "Fastest-Selling Consumer Electronic Device" of all time. The device sold an average of 133,333 units per day in its first 60 days (starting Nov. 4, 2010). Shockingly, the pace was reportedly faster than that of the iPhone or iPad for the equivalent period.
At this point, it has moved beyond condemning the insipid device for the banal gameplay it has ushered into the world. It has more than justified its own existence through the outstanding hacks that geeks have conjured up. The unique ways others have harnessed the technology for brilliant shit. From aiding surgical procedures to creating Superman VR simulators.
This ain't no country for old gamers, yo. And I don't want to be left behind. You've won this round, Microsoft. As well, unlike the Wii which has just remained something for your infants and grandparents to gum in moments of madness, it has actually been used to create some dope shit.
Well done.