Official Captain America Poster, Plus High-Res Look At Costume.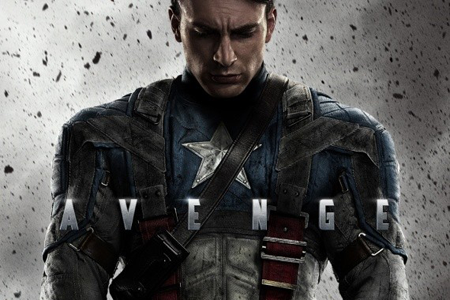 Marvel's released the official Captain America poster, as well as dropping the first high-res look at the costume. Hit the jump to dive on in.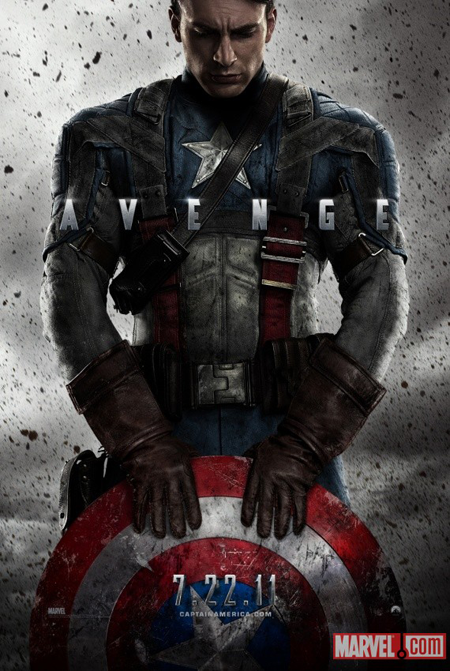 Thoughts? I'm not really feeling it. I hate to pull the purist fanboy douchebag card – I swear I'm not usually like this – but it seems overly brooding for Steve Rogers. The man with the unflappable optimism. The dude who spits in the face of the odds and leads the charge. As a poster itself, I think it's pretty. But as a representation of how I anticipate Captain America? I find it to miss the mark. Still though, open mind, hopeful heart! Don't fail me now.
Here's some other pictures, including a high-res look at the suit. Which I dig.