Microsoft VP Disses 3D Glasses-Based Gaming; Shame He Doesn't Realize Motion Controls Suck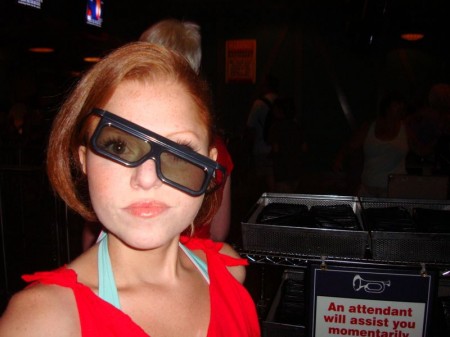 Kotaku picked up on a CNN article where   Microsoft Game Studios VP Phil Spencer is talking up the Nintendo 3DS, while calling the rest of 3D gaming a "science experiment". Well then! What exactly is Spencer's reasoning for praising the upcoming Nintendo handheld, while taking a presumed swipe on Sony's entry into 3D gaming on the PS3? Dude explains!
"I like the 3DS," Spencer said, though he hadn't actually seen it firsthand. He likes the concept because "you don't have to wear the glasses."
I agree with you on that one, Philly. Nothing screams choad like wearing some goofy fucking glasses while you're trying to watch television, or play video games. I mean, talk about fucking gimmicky. But do you know what's just as gimmicky as wearing some fucking goggles on your fat mug? Doing karate kicks to control something on screen!
Yeah, that's right the fucking Kinect is about as retarded and gimmicky. Now, I'm embellishing a bit. He didn't actually demean 3D gaming as gimmicky. I did. I just sort of conflated the two. But it seems amusing that he doesn't see something ludicrous in fingering animals with your hands through pantomiming, but he thinks some glasses on your faceplate aren't anything more than fucking around with science.
Thoughts? Shazam!