Wait, Good Games Sell? WOAH: Arkham Asylum Sells 2 million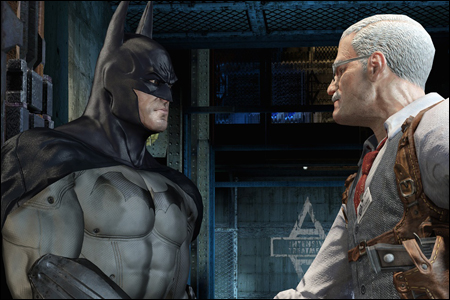 Arkham Asylum sells two million copies in two weeks. Good god damn! Pay attention, gaming companies! Usually comic book/movie video games eat raw ass. Tons of it. Gobble them out. And maybe the titles, while craptacular will sell to a few mouth-breathing fans and diehards. But spend some time on a comic book game, and what happens? Shit blows up! Arkham Asylum is one of the highest rated games of the year. It's selling a million copies a week. And more importantly, Eidos has just established a franchise. Churn out crap, and maybe you'll trick people into buying a title. But blow their god damn heads off, and you've gotten repeat customers.
Seriously, anything that follows this game up will be automatically bought by many, including me, because it's the sequel to Arkham Asylum.
It's simple, you can churn out slop and hope some tardholes pick it up. Or you can be the rare company that doesn't rush out a comic book or video game movie, and reap the rewards.