Edgar Wright's horror movie 'Last Night in Soho' delayed to Halloween Weekend which is perfect tbh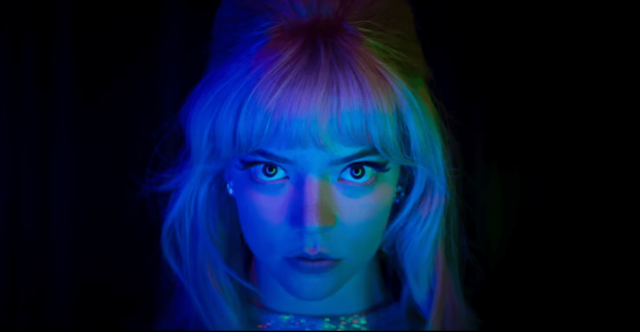 Edgar Wright's next flick Last Night in Soho has been delayed, fuckers! However, it's been delayed to an appropriate date. I mean, Halloween weekend is fucking perfect. No? Plus, now it doesn't need to compete with Dune for our love-glands and bucks, as that movie had been delayed until Soho's release weekend.
Collider reports that Last Night in Soho has been delayed by a week. Wright's film was set to debut on October 22. Now, Last Night in Soho will premiere on Friday, October 29, just in time for Halloween.

With Dune being delayed to Last Night in Soho's former release date, it's clear that Universal and Focus Features wanted to avoid debuting their film on the same day as the sci-fi blockbuster. Coincidentally, the horror film will now land in theaters two days before Halloween, a seemingly perfect switch up. There is one other issue, though: Guillermo del Toro's long-awaited Antlers is set to premiere on October 29. Whether or not the studios want their horror films to go up against each other remains to be seen, but both films are stylistically different enough that it leaves a little bit of wiggle room.

Last Night in Soho may ultimately win out the weekend, though. Not only is Taylor-Joy one of the most exciting actresses working today, but Wright's long-awaited follow-up to 2017's Baby Driver has been years in the making. Like del Toro, Wright has a solid cult following and it's likely that there is some crossover in both director's fandoms. Still, Last Night in Soho will likely fare well at the box office, especially after a year with no major releases. Audiences are clamoring to return to theaters and October will usher in a new slate of exciting horror films that audiences will check out in droves.