El Salvador's President wants to build Volcano-Powered Cryto Miners. The Future is Fucking Wild.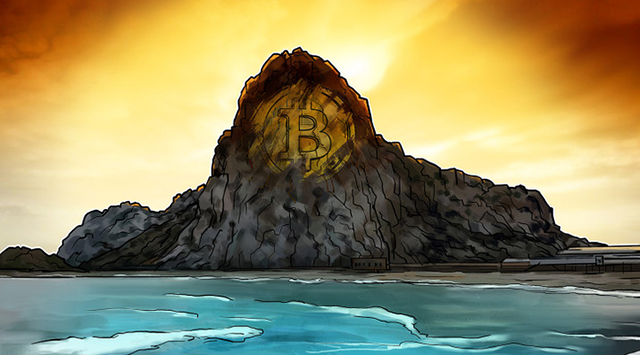 El Salvador ain't stopping at being the first country to recognize Bitcoin as legal tender. Nah! They're going a wild step further. Its president wants to build volcano-powered crypto miners. Like, the future is so fucking wild.
Volcano Powered
El Salvador recently became the first sovereign nation in the world to make Bitcoin legal tender.

Now, the small country's president Nayib Bukele has an even wilder plan to realize his crypto dreams: volcano-powered cryptocurrency mining.

It's yet another wild turn for a country that has chosen to go all in on the wildly volatile digital currency — recent tumbles in price be damned.

Going Geothermal
In an announcement on Twitter, Bukele said that he instructed the president of the state-owned geothermal electric company LaGeoSV to start drawing up plans for bitcoin mining facilities that use geothermal energy.

Bukele argued it'd be a way greener alternative, using "very cheap, 100 percent clean, 100 percent renewable, 0 emissions energy from our volcanos."

"Our engineers just informed me that they dug a new well, that will provide approximately 95MW of 100% clean, 0 emissions geothermal energy from our volcanos," the president wrote in a follow up. "Starting to design a full #Bitcoin mining hub around it."

The tweet was accompanied by a video of a high velocity jet of pure water vapor shooting out of a massive vent.

A wide majority of 62 out of 84 members of El Salvador's congress approved the new Bitcoin law, making the token legal tender. The country also is partnering with a digital wallet platform called Strike to build out the required financial infrastructure.

Bitcoin Drop
The news comes as the value of Bitcoin has been on a consistent downward trend, with values hitting lows of around $31,000 last month, roughly half of all times high it hit earlier this year.

The news coming out of El Salvador however seems to have investors a little more excited, with values recovering to around $37,000.

The drop over the last couple of months was exacerbated by Tesla reversing a decision to accept Bitcoin as a form of payment, as well as China getting serious about cracking down on cryptocurrency mining within its borders.

Both decisions were at least in part motivated by the fact that cryptocurrency mining has often required vast amounts of fossil fuels coal to be burned in order to generate enough energy.

Whether green geothermal energy is the answer to Bitcoin's energy woes, though, remains to be seen.