Monday Morning Commute: Alive After Death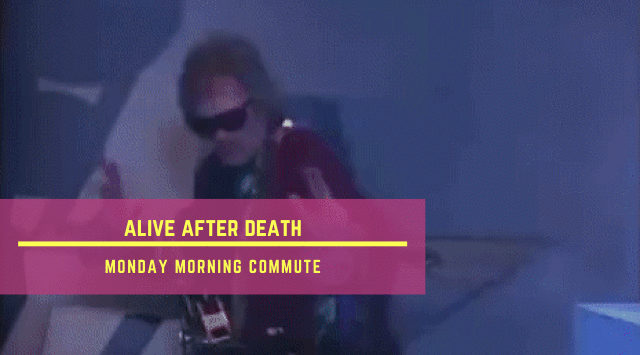 If John Carpenter ain't the coolest motherfucker alive, I don't know who happens to be. Look at that Force of Nature, absolutely cutting a fucking rug. Absolute stable of insane movies directed? Yup. Absolute stable of insane soundtracks and albums recorded? Yup! Dude's just dominating on all fronts, and all he seems to have to do in his old age is play music with his family and rock video games.
Been listening to his latest album lately, and today's column title is a reference to its titular track: Alive After Death. Shit dudes, it's even got a fucking rad music video.
Anyways, the phrase "Alive After Death" resonates with my ass lately. Maybe it resonates as a reference to emerging from a post-pandemic world. Maybe it resonates with my idea that the ideal life is a recursive one, where if we aren't continuously dying and emerging changed after learning from our mistakes, we're doing it wrong. Maybe it resonates with the feeling that comes at the end of every semester, born anew after the cataclysm of another school year in the books.
Whatever the case, the phrase is snared in my synapses, and I figured I'd share it with you. Not just the song, but the thoughts behind its resonance, and a little bit of the ole opening up of the soul.
This is Monday Morning Commute. You already know the fucking drill.
—-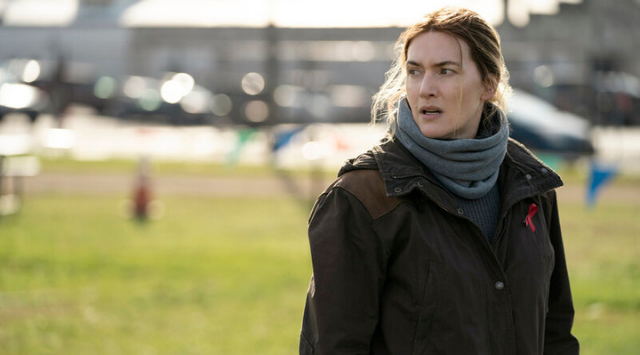 .television
Got a lot popping on the television front these days! Sam and I watching Mare of Easttown, which is precisely my jam. Why? 'Cause it's a slow-burn detective show that is equal parts murder mystery and exploration of existence within a small town. Come for the Whodunit, stay to contemplate what it's all about. Meanwhile, Bags and I are closing in on completing Castlevania. We got four episodes left, but thus far I'm sort of surprised and gladdened by its radical optimism. Like, it could all go to shit, but I appreciate Ellis denying Nihilism once again. For a dude so steeped in cynicism, he often times refuses to submit to it wholly.
—-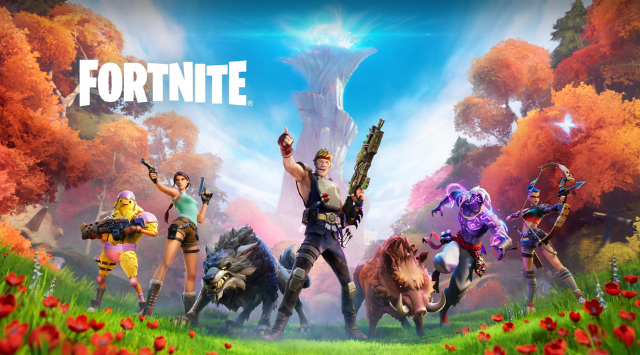 .video games
Whelp, I got my first taste of Fortnite last weekend on stream. I'm happy to once again flaunt the objective fact that I have Never Lost a Single Game. As well, shit was fun! I don't know, the guns felt good, and the graphics were buttery, if not cartoonish. But for those of you who would rather tear pubes out with your teeth, we're pivoting to Cyber Shadow this Wednesday! That right, we're back on Wednesdays! 10 pm! Set your goddamn clocks, and prepare for Ninja Gaiden-inspired platforming and action.
Bags and I are also picking at Resident Evil 8, which I deeply enjoy. My only gripe is that the map is beyond raw asshole. Like, almost unreadable at points. The fuck we doing here, Capcom? If you're not going to give us a mini-map, make the one you do provide us functional.
Fuck's sake!
—-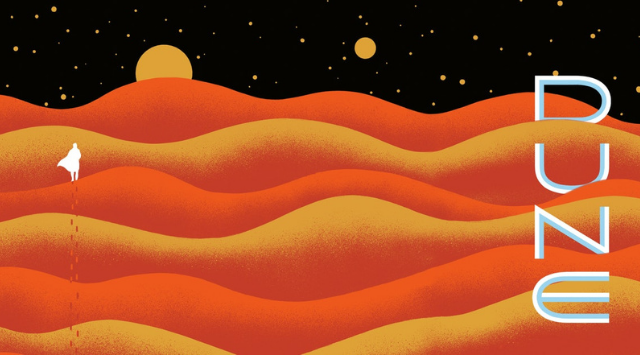 .books
Finished The Running Man last night, my dudes! Hell of an ending, no doubt. As alluded to by Seth, I'm curious to see how Edgar Wright pulls it off in the theaters. Completing the novel brings me up to six King works finished in the last twelve months. I haven't finished any six novels in one year since, I'm being serious, maybe 2001. What a fucking odyssey!
For those who are wondering, the works ranked in order of favorite: It, Salem's Lot, The Stand, Night Shift, Firestarter, and The Running Man.
Where do I go next? Not really fucking sure! Contemplating taking a break from King to finally read Dune, so I can join everyone else on OL in shoving my pinky up my ass and feeling proud of myself that I read such an impressive work.
Then? Probably back to Sir Stephen!
—-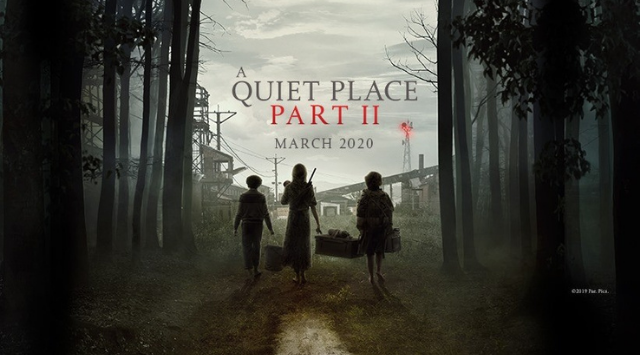 .movies
Going to see A Quiet Place Part II on Thursday, and I have absolutely no idea what to expect. I didn't hate the first movie by any means, neither did Bateman. However, I think we were both confused by the absolute fucking slobbering it took. Just people gagging up and down on its mediocre pipe. Calling it the best horror movie ever and shit. Pandemonium! Chaos! Meanwhile, the sequel is out of the gate at 93% fresh! Is this another case of it being overvalued? Or has it improved on the original? Whatever the case, I think the two of us are going to hit this second installment with diminished expectations. No longer are we expecting some sort of magnum opus. Instead, I think we're just hoping to enjoy ourselves watching The Dumbest Family in Recent Horror History fumble yet again through the apocalypse.
We'll see! We'll report back on Saturday, I imagine.
—-
That's it for me, my friends! What are you anticipating this week? What are you gorging yourself on? Be it food, fantasy, foul-mouthed fetishes, or whatever the like! Let's hang out.
This is Monday Morning Commute!