Monday Morning Commute: the glory of chasing the neon dusk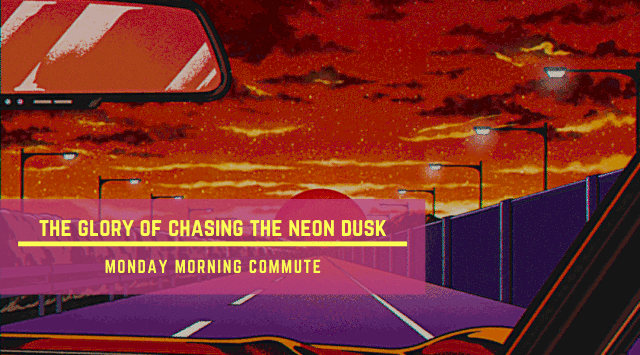 As the season turns to Summer, the dusks get more and more glorious. Certainly, they'll never achieve the neon-glow of a synthwave stroll down a tranquil highway. But we take what we can get in life, and the dusks we are afforded are pretty damn swell. These glorious late Spring dusks are just one of the things I'm enjoying right now, as I begin to kick off a short vacation this Thursday.
It ain't all sunshine and rainbows for this dude, though. We got ourselves an all-hands-on-deck situation with the unexpected arrival of my Mother-in-Law, which sort of isn't great on its own, but its doubly not great when Sam had planned to relax this week between jobs. But we take what we can get in life, and I got a lot of other stuff to distract me from this unfortunate turn of events.
So with that in mind, with arts-farts-and-distractions especially important this week, let's hit the column!  Just bang it out. Enthusiastically, but with purpose and poise. This is Monday Morning Commute! Join my thick, hairy ass in the comments section with your own happenings this week!
—-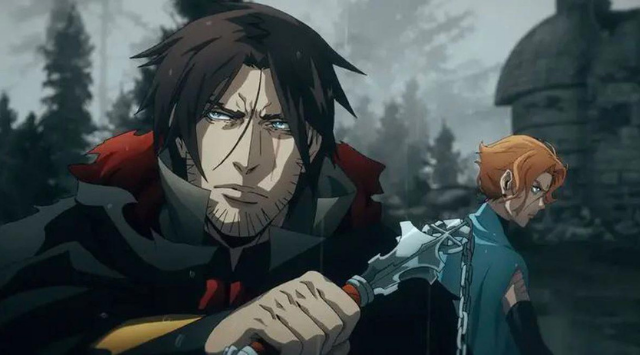 .television
Man, I've only seen two episodes of Castlevania and I simultaneously want to watch it all and also never want it to end. There's no show in recent memory whose runtime feels so offensively short, if only because every episode evaporates under the nipple-tightening glare of banter and action. That said, fuck yeah, I can't wait to watch more.
Meanwhile, Sam and I continue to slowly mosey through the catalog of The Goldbergs. It's a funny show, and the nostalgia is enough to make our typical Zombies-in-front-of-the-TV dinner habits enjoyable. 'Cause, what would the alternative to this habit be? Sitting at a dining room table? Conversing? Get the fuck outta here!
—-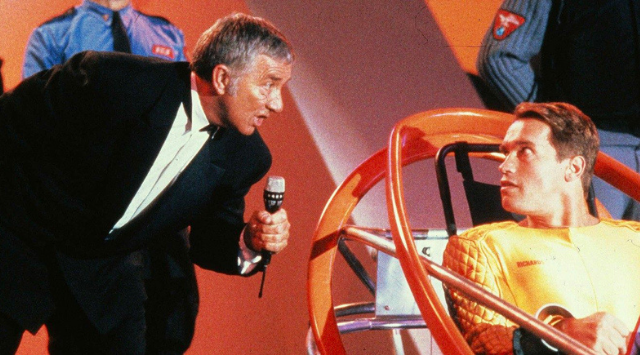 .the running man
The further I get into The Running Man, the more I am both impressed and stunned by the movie adaptation. The son of a bitch has more or less absolutely nothing to do with the novel, which honestly works the fuck out in the long run. It means the upcoming Wright adaptation will be more than capable of being its own thing, and also that the Arnold movie will continue to be a timeless classic. Immune to comparison.
—-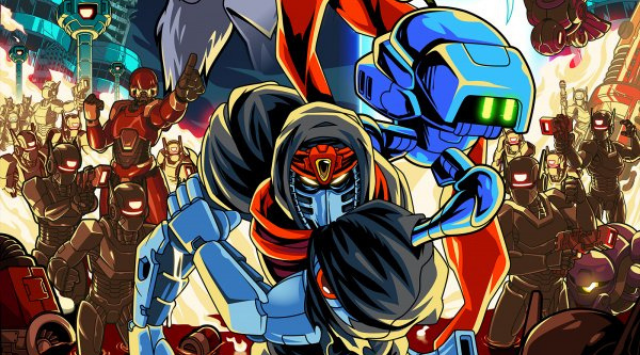 .video games
My own personal existential gaming crisis continues onward in 2021. The amount of games I've thrown money and momentary mental energy at over the past six months or so is getting fucking ridiculous. Assassin's Creed: Valhalla. Watch Dogs Legion. Mass Effect: Legendary Edition. Yakuza: Like A Dragon. Each one of them defeated by a brutal gang comprised of Depression, A Health Reading Habit, and Ennui.
I'm really hoping Ratchet & Clank can pierce through this problem, yanking me back into the world of polygons and platforming. At the same time? I'm proud of how much reading I've done over the course of the past twelve months. I don't know if a return to hearty amounts of gaming is worth fully abdicating my renewed love for the written page.
The perpetual struggle of finding balance in life, man. Fucking hell.
That said, gaming with Bateman continues to be a blast. Finished off Castlevania: Symphony of the Night on Saturday night, and now we're eyeballing an evening of Fork-Knife with Neo this week. After that? Tackling the indie platformer-action-title-whatever-the-fuck-genre Cyber Shadow.
—-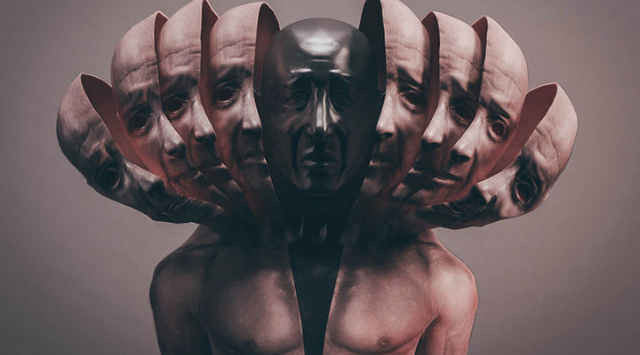 .movies
I began watching Altered States last night and it's definitely the mind-fuck it has been sold to me as. Contemplating the age of the atoms our bodies are built out of while hallucinating in an isolation chamber? Sign me up. Searching for the One Self at the core of our mind while engaging in sacred rituals? Sign me up, again. As well, you can definitely see all the influences the show had upon Stranger Things. I'm only a half-hour into it (I stopped to, you guess it, read), but it's definitely a movie built upon a collection of my favorite thoughts and interests.
—-
That's it for me, my friends! What the fuck are you up to this week? What are you looking forward to? Let's hang out.