Weekend Open Bar: Prowling For A Good Time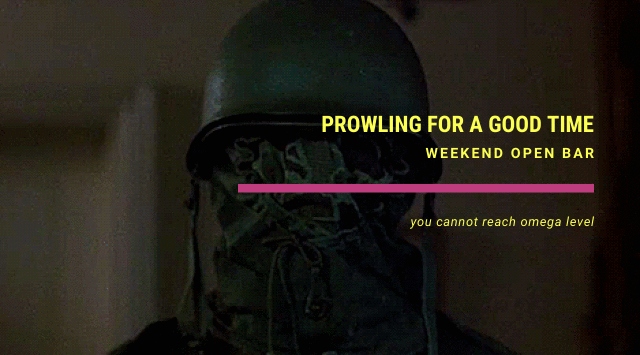 It's finally the fucking weekend, my dudes. Finally! What a fucking week. Stressful ass end of the semester. My wife's dance with a drug test for her new job, which will be decided one way or another by the time this column drops. Insomnia. Erratic weather. Just a real cavalcade of bullshit that has me thanking JCVD that weekly reprieve has arrived. Not a moment too soon, not a minute too early. I'm looking forward to blasting my brains into the ether-realm with The Universe's Flower, eating a tremendous amount of junk food, and hanging out with your dank, musty, dingleberry'd asses.
What are you degenerates up to this weekend? Playing some Returnal? Perhaps checking out Yasuke on Netflix? Arguing with people in Twitter replies about the sanctity of hot chicks in inflatable pools on Twitch? I want to know! I want to hang out with you fucks. Serve as a balm for me against the raging white light of mortality. The Eldritch One knows, I need it.
This is Weekend Open bar!