Views From The Space-Ship: Chimichangas For The Soul
Here you go, fuckers! Some chimichangas for the soul! What exactly does that mean? Why, like usual, I got no fucking idea. I suppose I'm about to share some proverbial chimichangas! For your fucking soul! Cause the bless the Eldritch Ones, nothing makes my stomach glow like the deep, chaotic cheesiness of a chimichanga hitting my guts. So why shouldn't the proverbial ones have the same effect on one's soul? Fucking Hell, am I even making any sense? Does it even matter!
No!
And.
Fucking no!
This is my goddamn Space-Ship, and you're lucky I'm even wearing my ass-cloak and socks today. Be grateful you're not staring at the dark, haunting plumage of my ass hairs as I bend over to snag a Diet Dew from the 3D-Printer adjacent to your bunk.
That's one view you're not getting here on the Space-Ship! But hit the jump to check out the ones you are getting, and share your own in the comments.
—-
.glorious fat fuck
Look at this straight-up chonkin' fat fuck. My favorite of the cats that inhabit this house, Hadley. Just living her life. Spoiled, spoiled as fuck.
—-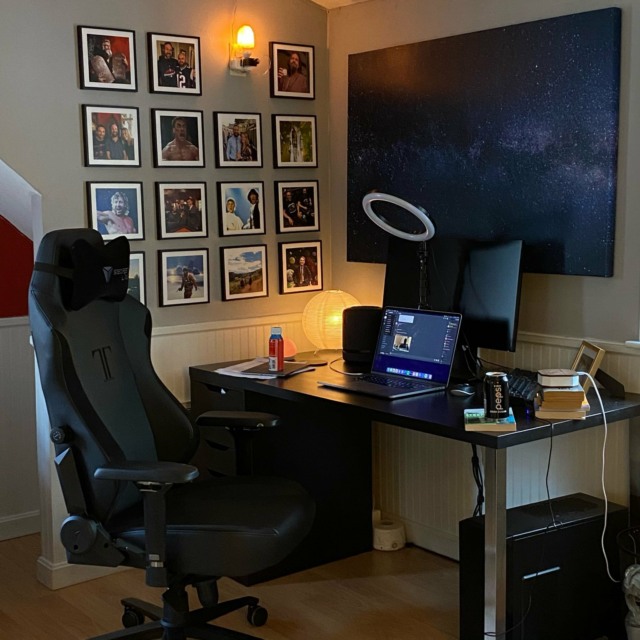 .desk chaos
Bask in the chaos of my desk, at the end of this teaching week. I need to get a bigger desk. One thicker. More throbbing. Capable of…handling more. Definitely angling to do that before the summer semester. In the meantime, check out this condensed son of a bitch.
—-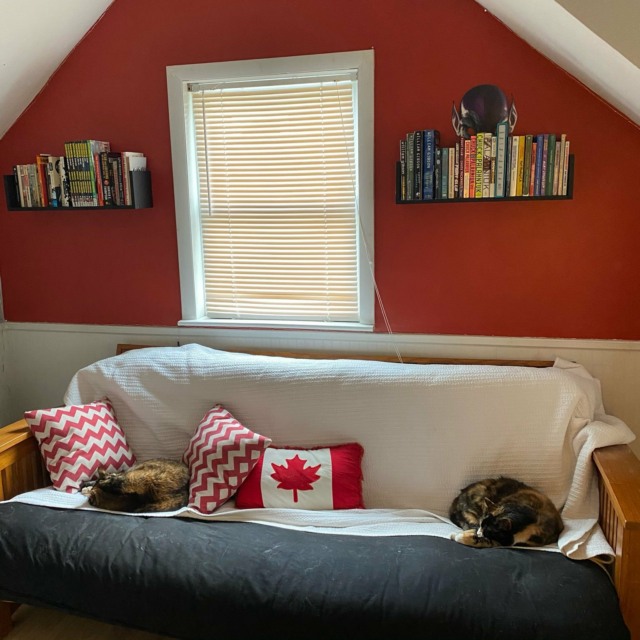 .two cats [one futon]
Look at these two fucking furry colonizers. Suffering a moment of detente so they can both bask in the glory of my futon. Also picture: fucking Lucy's dog hair all over the futon. In appears this son of a bitch exists simply to serve as a resting point for the beasts that inhabit this house. Including me!
—-
That's it for me, fuckers! What does your world look like this week?