Here's all the 'Star Wars' announcements from yesterday that absolutely broke my balls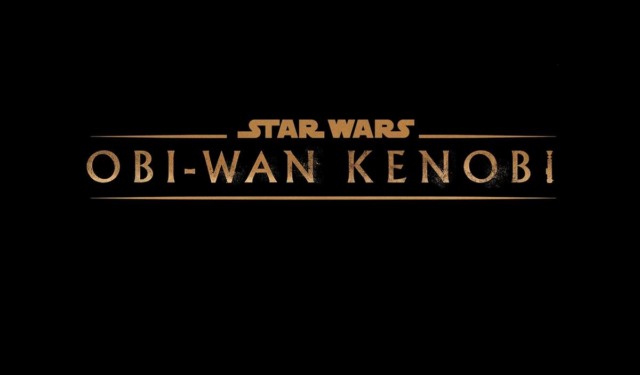 Listen, I ain't fucking posting individually about each and every Star Wars series announced yesterday. That would be fucking impossible. However, I will say that I'm fucking stoked for all of them. But, if I had to choose? I'm losing my shit over Hayden Christensen returning for Obi-Wan, Donald Glover doing a Lando series, and motherfucking Ahsoka.
How about you folks? What are you most torqued for?
On Dec. 10, The Walt Disney Company hosted its annual Investor Day presentation — an annual event used to unveil the latest looks at the company's upcoming projects.

In past years, the Investor Day presentation has been used to announce several exciting new projects from the Disney brand and the trend is set to continue this year as Disney looks to put a particular focus on revealing plans for the Star Wars franchise!

Although 2019's Investor Day presentation was rather scarce with its Star Wars news and announcements, the 2020 Disney Investor Day presentation shifted the attention to Star Wars in a major way with several incredible announcements.

The Walt Disney Company's 2020 Investor Day Star Wars announcements

During the presentation, Disney revealed several exciting new series and features in development both for cinemas and Disney+ including a mix of original and spinoff projects that are sure to keep fans delighted for years to come.

Among the many highlights revealed during the Star Wars portion of the presentation include two Mandalorian spinoffs, casting news for the Obi-Wan Kenobi series which will bring back a familar face, new animated offerings and our first look at some of the upcoming projects on the feature film slate.

Miss a minute of the action? No worries, we've rounded up every amazing Star Wars announcement from The Walt Disney Company's 2020 Investor Day in one convenient guide!

Disney announces plans to roll out roughly 10 Star Wars Disney+ series

While a timeline is unclear, Disney has announced that roughly 10 Star Wars series are in development at Disney Plus. The strategic move will further build upon the service's library and the success of The Mandalorian. 

The Mandalorian Ahsoka spinoff series coming to Disney+

After a breakout appearance during season 2 of The Mandalorian, Ahsoka Tano will take center stage in a new spinoff project coming to Disney+. Set within the universe of The Mandalorian, Ahsoka will see Rosario Dawson return to reprise her role as Ahsoka in the series coming to Disney+ in the near future.

Rangers of the New Republic series confirmed for Disney+

In addition to its Ahoska spinoff, Disney+ has also announced a second Mandalorian spinoff is in development with Rangers of the New Republic coming to Disney+ as well. Casting information and a timeline for the project's release have not yet been confirmed with news likely to come at a later date.

Hayden Christensen to return as Darth Vader for Obi-Wan Kenobi Series

Although it's been known for some time that an Obi-Wan Kenobi series has been in development with Ewan McGregor, Disney+ confirmed Hayden Christensen will also be back for the upcoming Disney+ original series. Set ten years after the events of Revenge of the Sith, the new Obi-Wan series will see Christensen return as Darth Vader.

The Mandalorian season 3 premiere date

Fans looking forward to more of Mando and Baby Yoda won't have to wait too long for season 3! The Mandalorian season 3 is offically coming to Disney+ in December 2021.

Andor series starring Diego Luna coming to Disney+ in 2022

Returning to reprise his Rogue One role, Diego Luna will return to the Star Wars universe in Andor, a new live-action series coming to Disney+ in 2022! Not only did Disney confirm the timeline for the series, but we've also been gifted with our first look at the show with an all too short teaser:

Star Wars: Visions animated short films coming to Disney+ in 2021

In addition to a number of live-action projects, Disney+ will also become home to some solid animated offerings including a series of new animated short films! Designed to celebrate the Star Wars galaxy "through the lens of the world's best Japanese anime creators," Star Wars: Visions is coming to Disney+ in 2021.

Lando event series ordered at Disney+

Drawing inspiration from one of the most beloved characters in Star Wars lore, Disney+ is developing a new event series centering around Lando Calrissian. While it is uncertain whether Donald Glover might return to reprise his role as young Lando, it has been confirmed the project is being developed by Justin Simien.

A Droid Story short featuring R2-D2 and C-3PO in development at Disney+

Get ready for more of our favorite droids! In teaming up with visual effects team Industrial Light and Magic, Lucasfilm Animation will bring fans A Droid Story, a new animated adventure film set to introduce a new hero who will be guided on their journey by R2-D2 and C-3PO!

Patty Jenkins to make Star Wars directing debut with Rogue Squadron

After conquering the box office with Wonder Woman, Patty Jenkins will make her way to the Star Wars universe as the director of a new cinematic feature. Jenkins will make history by becoming the first woman to direct a Star Wars feature film with Rogue Squadron, a film focusing on the fighter pilots made famous in the Star Wars films.

Taika Waititi developing new Star Wars movie

Although details are uncertain, Taika Waititi will bring his directing genius to the world of Star Wars for a new feature film in development at Lucasfilm.

Disney+ announces new mystery-thriller The Acolyte

From Leslye Headland comes a new Star Wars series, The Acolyte. In this new mystery-thriller, viewers will be transported into a "galaxy of shadowy secrets and emerging dark-side powers in the final days of the High Republic era."