David Fincher has signed a four-year exclusive deal with Netflix. Give me fucking 'Mindhunter' Season 3, I beg you!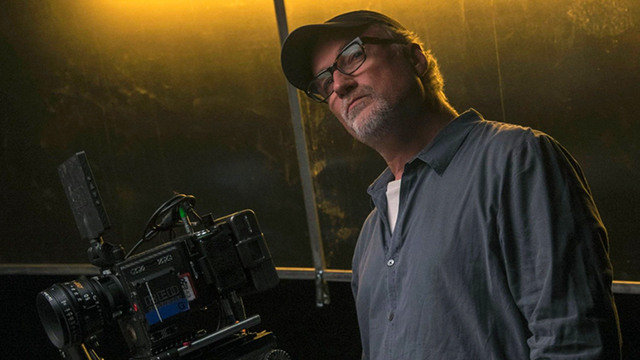 It's true that Mindhunter is probably dead. But, I can't help but wonder now, you know? Given that David Fincher has signed a four-year exclusive deal with Netflix. Fucking let me dream, you fools.
While filmmaker David Fincher made a movie for 20th Century Fox in 2014, the thriller "Gone Girl," it's easy to forget that by and large, the director's unofficial home for the majority of his projects since 2013 has been Netflix. He helped put the streaming network on the original programming map with the then-pioneering "House Of Cards" (2013), which he co-executive produced and directed select episodes of, he was the director and key creative lead/defacto showrunner on "Mindhunter" (2017-2019) and he brought the company and co-produced the animated "Love, Death, and Robots" series (2019), with filmmaker and longtime collaborator Tim Miller. And now, there's "Mank," Fincher's bold, black-and-white period drama about 1930s Hollywood and the making of "Citizen Kane," which comes out in December (though a limited theatrical release begins November 13).

What's next? Well, whatever that is, it's going to be made at Netflix, as Fincher has made his relationship with the company official. Speaking to the French magazine, Premiere, David Fincher revealed something we'd heard about for months now: he's signed an exclusive deal with Netflix.

"Yes, I have an exclusivity deal with [Netflix] for another four years," revealed Fincher [ed. note, the entire issue is not yet online, but we've secured a copy]. "And depending on 'Mank's' reception, I'll either go see them sheepishly asking them what I can do to redeem myself or take the attitude of the arrogant asshole who'll require making other films in black and white. [Laughs] No, I'm here to deliver them 'content' — whatever it means— likely to bring them spectators, in my small sphere of influence."

the deal is something we'd heard about more than a year ago, before "Mank" was even announced, but couldn't confirm. Sources told us then, it was a major, "Game Of Thrones"-guys-esque deal worth over nine-figures, but Netflix did not return calls for clarification.

While it's hard to believe that "Mank" will be anything less than a big success (at least critically) for the streaming service and very likely a major awards player, it is interesting to think of what Fincher might do next with his deal. We've seen Netflix sign some of the biggest names in Hollywood to exclusivity deals, but Fincher arguably doesn't fall into the same category as Ryan Murphy or Shonda Rhimes. And, according to the director, that's exactly why Netflix seems to be the best place for him.

He added, "Now [because] I signed this Netflix deal it's also because I'd like to work like Picasso painted, to try very different things, to try to break the shape or change the operating mode. I like the idea of ​​having a body of work. And yes, I admit that it feels strange, after forty years in this profession, to only have ten films under my belt. Well, eleven, but ten that I can say are mine. Yes, objectively, it is a pretty terrifying observation."

READ MOREL; David Fincher Explains Why 'Mindhunter' Ended Too Soon: "I Was Exhausted"

More movies? Back to TV? Fincher acolytes would surely love to see him return to "Mindhunter," but he's recently said that's a done deal that took too much out of him. To see his latest Netflix project, "Mank," you can go to theaters beginning on November 13 or wait until it becomes available to stream, globally, on December 4.