Clive Barker has joined on as executive producer of that 'Hellraiser' series on HBO and now I'm fucking excited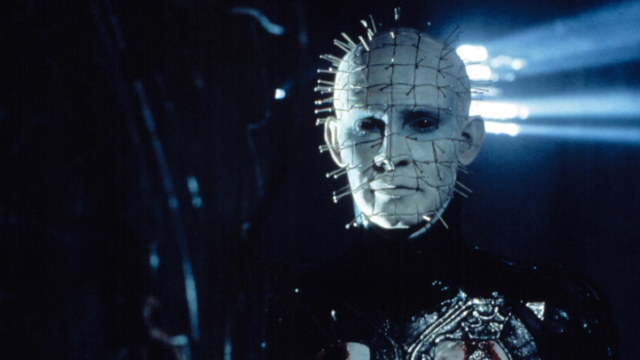 I was skeptical as fuck about the upcoming Hellraiser series on HBO. However, now I'm a little more optimistic. The series has gained Clive Barker himself as executive producer. Like, I don't know if that dude has his fastball anymore. Look at the Greatest American Director of All Time John Carpenter signing off on 2019's mediocre-as-fuck Halloween movie. But, it's a start. You know?
Announced back in April, HBO is developing a "Hellraiser" television series, which has an incredible creative team attached including David Gordon Green (Halloween Kills) directing the pilot and "several more initial episodes," and Michael Dougherty (Trick 'r Treat, Krampus, Godzilla: King of the Monsters) writing alongside Mark Verheiden ("Battlestar Galactica").

And Deadline reports tonight that Clive Barker himself is on board the ship!

Barker will executive produce the first-ever "Hellraiser" TV series. Notably, this is the first time Barker has had credited involvement with a Hellraiser adaptation since 1996's Bloodline.

Deadline details, "The idea is to create an elevated continuation and expansion of the well-established Hellraiser mythology. It is by no means a remake, but rather assumes the past mythology to be a given. The centerpiece remains Pinhead, the pin cushion-headed merciless leader of the Cenobites, the formerly humans-turned-demons that live in an extra-dimensional realm and are activated through a puzzle box called the Lament Configuration. The Cenobites come from hell to harvest human souls and keep balance between good and evil."

Barker said in a statement, "[I'm] delighted the Hellraiser mythology is seeing a new life. It's time the stories went back to their roots. I'm eager to bring to a new audience the most powerful and ancient elements of horror: the darkest evil invading our human lives and how we must find in ourselves the power to resist it."

Executive producers include David Gordon Green, Michael Dougherty, Mark Verheiden, Dan Farah, Vertigo Entertainment's Roy Lee, Lawrence Kuppin, David Salzman, Eric Gardner, Andrew Farah, Adam Salzman, Danny McBride, Jody Hill and Brandon James.

Mark Verheiden will serve as showrunner.