'Cowboy Bebop' soundtrack is coming to vinyl this September. 3, 2, 1, let's hipster!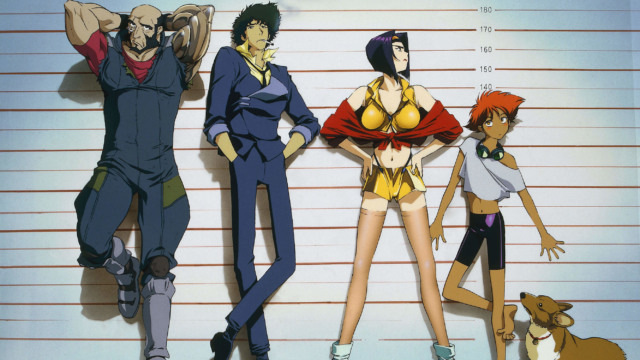 Fucking hipster anime nerds! Listen up! The Cowboy Bebop soundtrack is coming to vinyl this fall! I know I'm talking shit, teasing, you know. But, I would totally be snagging this if I had a record player.
One week after the Cowboy Bebop soundtrack debuted on Spotify comes news of a new physical edition: The music will be released globally on vinyl this fall, Milan Records announced Friday.

Known as Cowboy Bebop (Original Series Soundtrack), the 22-track double-LP gatefold set is scheduled to be released Nov. 6. It will mark the first time that the music from Shinichirō Watanabe's acclaimed late-'90s anime — by Japanese band Seatbelts — has been available on vinyl outside of Japan.

The package will come in a variety of colors, with different ones available at Milan Records, Mondo, Light in the Attic, Right Stuf, and Newbury Comics. And it will feature exclusive cover artwork by Toshihiro Kawamoto, character designer and animation director on Cowboy Bebop. Pre-orders for the vinyl set will go live Aug. 6 at Milan Records' store. The company has yet to announce pricing; we've reached out for more details, and we'll update this article with any information we receive.

Cowboy Bebop debuted in Japan in 1998 and ran for just 26 episodes, but became one of the world's most famous and beloved anime. The show follows a bounty hunter named Spike Spiegel and his crew on adventures throughout space. Cowboy Bebop is particularly renowned for its jazzy soundtrack by Seatbelts, including its opening theme, "Tank!"

If you're looking to rewatch Cowboy Bebop itself, it's streaming on Hulu. In addition, Netflix is currently producing a live-action adaptation starring John Cho as Spike Spiegel.