Weekend Open Bar: Stylin' & Profilin'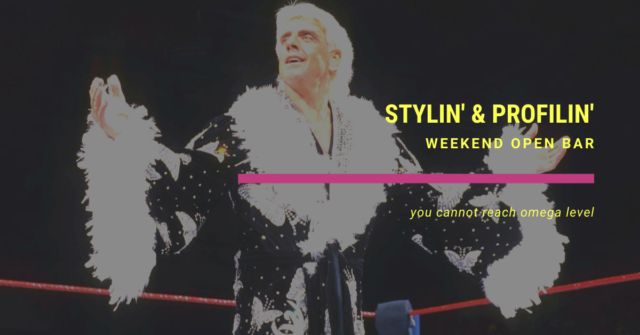 Woo! It's motherfucking vacation for me, baby! Well, almost. My summer class has concluded, which means that all I got across the next six weeks is the occasional work at the Writing Center. Woo! Woo! Drink in the musk of my euphoria, which will slowly burn off by early evening. I mean, I had to get up at 6:30 this morning. But, fuck it! Woo! Woo! Woo! It's all good in this realm, baby! And, I hope you motherfuckers are ready to hang out this weekend!
Let's pop on our robes, pop off our pants, and get to it, fellas! Stylin'! Profilin'! What are you beautiful fucks up to this weekend? Playing anything dope? Reading anything worthwhile? BBQing? It's the time of times during the week when we all hang.
At the Open Bar!