'Star Wars' TV series coming from 'Russian Doll' co-creator and fuck yeah, Disney. Figuring it out.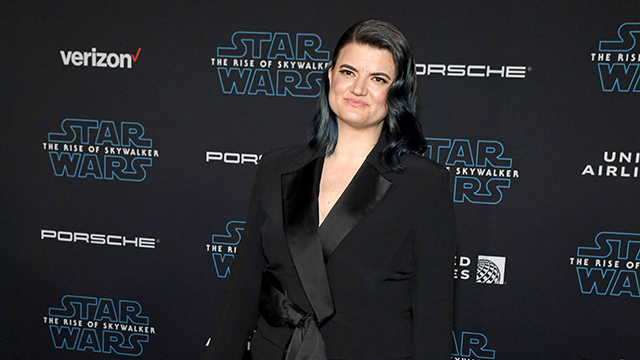 Man, this isn't a headline I would have expected. There's a Star Wars TV series coming from Leslye Headland, the co-creator of Russian Doll. What a fucking find, talent-wise.
Disney+ appears to have more Star Wars shows lined up beyond a Rogue One prequel and the Obi Wan Kenobi series. Variety sources say the service is lining up a new series from Leslye Headland, the co-creator and showrunner of Netflix's Russian Doll. The plot is still a mystery, but it's reportedly a "female-centric" series that isn't attached to the timelines of other Star Wars productions. Don't expect Skywalker saga or Mandalorian tie-ins, then.

It's not certain when the show would premiere. The project is still staffing up, the sources said. Headland would both serve as the showrunner and a writer.

Disney hasn't announced anything, but a third Star Wars original wouldn't be shocking. The service is still scrambling to build up a catalog of exclusives, and many of its fantasy projects will come from Marvel. This could help it reel in Star Wars fans, of course, but could also diversify the selection for people who want to see more than superheroes.