NASA's TESS mission finds Earth-sized planet in the habitable zone. Which is rad and all, but like, it's 100 light-years away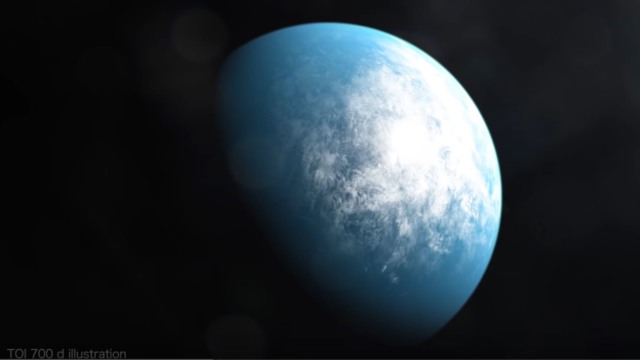 On one hand, I want to be really stoked about NASA finding an Earth-sized planet in the habitable zone. But, at the same time we're doing a good job of toasting ourselves before we get anywhere near a planet 100 light-years away. You know?
I'm already packing.

NASA's Transiting Exoplanet Survey Satellite (TESS) has discovered its first Earth-size planet in its star's habitable zone, the range of distances where conditions may be just right to allow the presence of liquid water on the surface. Scientists confirmed the find, called TOI 700 d, using NASA's Spitzer Space Telescope and have modeled the planet's potential environments to help inform future observations.

TOI 700 is a small, cool M dwarf star located just over 100 light-years away in the southern constellation Dorado. It's roughly 40 of the Sun's mass and size and about half its surface temperature. The star appears in 11 of the 13 sectors TESS observed during the mission's first year, and scientists caught multiple transits by its three planets.

The innermost planet, called TOI 700 b, is almost exactly Earth-size, is probably rocky and completes an orbit every 10 days.